14 Things People From Florida Always Have To Explain To Out Of Towners
1. Not everyone here is retired.
I wish it were true that we could all spend our days enjoying Florida's natural beauty and never working again, but sadly, it's just not the case.

2. We're not all obsessed with Disney World.

We understand that our out-of-town guests might want to spend five of their seven days of vacation at Disney World (we get it, it's magical), but don't get upset if we don't want to spend eight hours a day in line at a place we've probably seen more times than you ever will.

3. It's not the heat, it's the humidity.

You think our temperatures aren't so bad, compared to where you're from? Well just wait until you experience the wonder of humidity and how it can make any temperature seem twice as unbearable.

4. There are flip-flops for every occasion.

Unless it's strictly prohibited or under 60 degrees, flip-flops are our footwear of choice.

5. We don't all live in Miami.

There's a lot more to Florida than you might realize, including some incredibly charming small towns.

6. You don't feed the seagulls.

Ever.

7. Publix isn't just a grocery store.

It's a way of life. Listen, and we will teach you all we know.

8. We're not interested in hearing about how you do things back home.

We like the way we do things...that's why we're here.

9. Don't make fun of us when we bundle up when it hits 65 degrees outside.

We're what you could call warm-blooded.

10. There really are alligators here.

It's not just a running joke or something. Just check out the local news. There really are gators here...sometimes in really unexpected places.

11. And little mini gators.

Expect lizards everywhere (and bugs, too). It's part of the trade-off for a tropical climate.

12. Don't even try to predict the weather.

Most longtime residents don't even bother. It might be sunny and raining at the same time, or raining where you are but not a block away. Most Floridians aren't scared of a little rain.

13. We know our news is crazy.

If you want to stay here for any length of time, you either have to develop a sense of humor about it or just stop reading/watching.

14. We don't have the four seasons you're used to.

Florida's seasons are: Summer, hurricane season, love bug season, and tourist/snowbird season.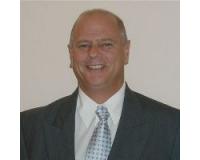 Author:
Victor DeFrisco
Phone:
561-951-3759
Dated:
July 7th 2017
Views:
146
About Victor: ...