30 Things You Need To Know About West Palm Beach Before You Move There
30 Things You Need to Know About West Palm Beach Before You Move There
If you're thinking about giving West Palm Beach a try, here are 30 things you need to know before you call the city your new home.
JP Settles
1. West Palm Beach Is a Big Little City
Source: Alex Chihak
The population of West Palm Beachis just over 100,000—less than places like Green Bay,Waco, and Temecula. But between here and Miamithere are five million people, and the amenities catering to the wealthy on Palm Beach Island mean the living feels more civilized than it does in (I'm guessing now) Broken Arrow, OK.
2. You'll Start the Summer Early at SunFest
Source: SunFest FB page
The largest waterfront music and arts festival in Florida takes place downtown every May. The lineup is eclectic—Who do you want to see; MGMT, the B-52s, or Snoop (insert species)?—and the vibe family friendly. It's also your last best chance to spend five days in the South Florida sun; wait until June, and you'll literally burst into flames. (Figuratively.)
3. You'll Keep Halloween Going Late at Moonfest
Source: Flickr user Dawn Ashley
SunFest's evil, grownup cousin, Moonfest takes over downtown on a Saturday near Halloween. Costumes range from the thrown-together to the over-the-top, and the skin level ranges from "Amish Mafia" to "downtown South Florida Halloween party" (use your imagination).
4. Happy Hour Gets Classy in Palm Beach
Palm Beachis West Palm's well-heeled sister across the Intracoastal Waterway. While you probably won't get invited to many galas, you can try on a little fanciness in the post-work hours. Palm Beach spots like Ta-boo and Charley's Crab have happy hours where you can get a bite and a drink that will have you feeling wealthy until you pick up your Dodge Neon from the valet.

5. The Town So Nice They Copied Its Name a Half Dozen or So Times
West Palm Beach is west of Palm Beach, south o fPalm Beach Gardens and North Palm Beach, southwest of Palm Beach Shores, and east of Royal Palm Beach. This group of cities and the vicinity is known as—wait for it—"the Palm Beaches." They are located in Palm Beach County. It's a beach to keep straight. (Sorry.)
6. PBI is 90 Percent Awesome, Five Percent Frustrating, 5 Percent Adorable
Source: www.pbia.org
Palm Beach International Airport could probably put the third part of its name in quotation marks—if you're flying overseas, you'll more than likely need to drive to Fort Lauderdale or Miami. But if you're flying somewhere closer, it's great. Its small size and simple layout means never fretting that you'll miss a flight.
7. Feel like Scarface at Havana
Havana has some of the best Cuban food in the area, but that's only part of the charm. The darkened, old-school classy dining room will make you feel like the world is yours. To double your South Florida anti-hero fun, order the medianoche—Dexter's favorite.
8. JFK Had a Nuke-Proof Bunker on a Man-Made Island
Source: Flickr user Visit Florida
What is buried deep in the heart of Peanut Island, a tiny island now used mostly as a gathering spot for carousing boaters? If you guessed "presidential fallout shelter," you read the headline (cheater). The structure is now open for tours, and you can get there from the Riviera Beach Marina on Captain Joe's Water Taxi.
9. The Gulf Stream Is Your Climate Control
On its way from the Gulf of Mexico, this underwater river of warm water makes its nearest approach to land off the coast of Palm Beach. That warm water contributes to the lovely winters that have attracted generations of retired folk.
10. Scuba Diving Is Great for the Adventurous and Lazy
Source: Flicker no shoes
When you scuba dive here, you don't swim—you ride the Gulf Stream. It's called drift diving, and ideally all you do is (a) breath and (b) remain as still as possible. As you float by, you'll see turtles, sharks, and various other things from Disney movies. After you're done drifting, a boat will pick up, and the tyranny of controlling your body begins anew.
11. Clematis Street Is Where You'll Party
Source: Waterpoint Realty
The four blocks of Clematis Street are lined with bars and restaurants like Rocco's Tacos, Grease Burger Bar, and World of Beer. It culminates in the City Commons, a waterfront area that features docks, an amphitheater, and a fountain that wild children run through screaming. Every Thursday is Clematis by Night, a concert series in the park.
12. The Boat Show Is for Gawking at the Super Rich
Source: Alex Chihak
The Palm Beach International Boat Show will make you feel poor in new and delightful ways. You will see boats so exquisitely designed that you will weep; and those boats will be the lifeboats for bigger, even-fancier boats.
13. Eat at the Restaurant of a Three-Michelin-Star Winner
Daniel Boulud won three Michelin stars at one of his restaurants. He has a restaurant in Palm Beach. (Note the subtle distinction I just made.) Café Boulud features a rotating seasonal menu, and for 20 bucks you can get a three-course prix fixe lunch there.
14. Spring Is for Baseball
Source: Flickr user wallyg
Spring is when all baseball fans can be hopeful and the scores don't matter. You can experience this unique blend of optimism and pointlessness just up the road in Jupiter at Roger Dean Stadium. Two pro teams do their training there, the St. Louis Cardinals and the Miami Marlins.
15. The Palm Beach Zoo Is the Cutest Zoo of Them All
Source: Palm Beach Zoo
The Palm Beach Zoo is small, yes, but it's a great place to catch a glimpse of wild local— river otters, Florida panthers, gators—and more exotic species, such as tigers, jaguars, and a whole lotta monkeys. The lush tropical canopy ensures you're cool and shaded throughout your visit.
Sign up with Movoto now for the best way to find your dream home. All the homes, all the info, totally free.

16. Bike Through the Backyards of the Rich
Source: www.palmbeachbiketour.com
The Lake Trail runs along the Intracoastal Waterway on Palm Beach Island, ending in a pier at the inlet. Along the way you'll get up-close views of multimillion dollar homes and historic buildings like Sea Gull Cottage, a home of Palm Beach founder Henry Flagler.
17. Every Other Thing Here Is Named "Flagler"
Source: www.flaglermuseum.us
Henry Flagler built a railroad to the Keys, founded Palm Beach, and basically came up with the idea of humans living in South Florida. The Flagler Museum is housed in Whitehall, one of his Palm Beach mansions, and it celebrates the life and exploits of this 19th-century baron.
18. See a Show at the Kravis Center
Source: www.kravis.org
The performing arts center has four venues and puts on a variety of plays, concerts, and other shows throughout the year. It is home to the Miami City Ballet, the Palm Beach Opera, and the Palm Beach Pops.
19. Check Out Art After Dark at the Norton Museum
Source: www.visitwpb.com
On Thursday, the Norton Museum of Art purees the worlds of art, film, and music into a rich, flavorful, and nourishing cultural stew. You can check out of their permanent collection and rotating exhibits while listening to indie bands or snacking from food carts.
20. CityPlace Is the Friday Night Spot for the Indecisive
Source: Flickr user Tzvetan Chaliavski
If it's the weekend and all you know is that you want to go "out," head to CityPlace. This outdoor complex has shopping at Anthropologie, Bang & Olufsen, and places with less-silly names; dining at Brewzzi, City Cellar, Mellow Mushroom; and a Muvico movie theater and an Improv. It also hosts various events throughout the year, like an arts festival and a holiday celebration featuring real (fake) snow.
21. No Rain, No Rainbows
Source: Alex Chihak
It's going to rain in the summer—there's no getting around it. That's okay, though. The typical pattern is dry morning, wet afternoon, dry evening. Which means you can start your day comfortable and dry, and end it comfortable and dry and (slightly) cooler from the afternoon downpour.
22. Your Friends and Family Will Visit—for a While
Source: www.viajeromagico.com
I've got some good (or bad) news: When people find out you live in South Florida, they'll visit. But there's some bad (good) news: They'll leave you. West Palm Beach is a great base for excursions to other Florida hotspots. Miami is an hour and a half away, Key Largo is two, Ft. Lauderdale is an hour, and Orlando is two and a half.
23. Sea Turtles Will Be Your Neighbors
Source: Flickr user catsman50
Five types of sea turtles swim the waters off the coast, and three types nest on the beaches. For whatever you want to donate, you can go to the Loggerhead Marinelife Center inJuno Beachand check out injured turtles on the mend, or schedule a nighttime turtle walk with a guide for the chance to see mama turtles laying eggs, or maybe even—squeal!—sea turtle hatchlings making their way to the ocean.
24. Jimmy Buffett Fans Aren't the Only Kind of Parrotheads Around
Source: Flickr user Chuck Jensen
Green-cheeked amazon parrots, natives of Mexico, have made a home at The Breakers resort and can be seen flying over downtown. These guys are better neighbors than many Florida transplants, though—they don't crowd out or compete with other species.
25. The Rockefeller Life Is Within Reach—for a Night or Two
Source: www.thebreakers.com
The Breakers hotel was founded in 1896 by Henry Flagler and has been visited by every Monopoly-guy stand-in you can think of—Vanderbilt, Astor, J.P. Morgan and more. During the off-season summer months, locals can get a discount.
26. You Might Run into Vanilla Ice
Source: Flickr user YoTuT
Rob Van Winkle lives in the suburb o fWellington, and like all of us he must occasionally leave the house for food and entertainment and having stripes shaved into his eyebrows. Be on the lookout.
27. Palm Beach County Is to Golf What Fraggle Rock Is to Fraggles
Source: Flickr user mrnoy9n
Palm Beach County has the most golf courses of any county in Florida, the golfingest state in the union. Jack Nicklaus and Tiger Woods live here. For that matter, the PGA lives here—its headquarters is in Palm Beach Gardens.
28. You Might Get Treated to Tequila and Dancing
Source: Flickr user her royal jilliness
Rocco's Tacos has tacos (duh), guacamole made tableside, over 200 types of tequila—and, on the right night, owner Rocco Mangel, who will do his Tequila Dance on the bar and give guests shots of Patron.
29. Driving Can Be a Test of Wits and Grace
Source: Alex Chihak
In South Florida you have people of all ages, nations, and creeds, of differing levels of experience and guile, some only here for a season or a week or a day—and all of those people have cars. It's best to follow Bruce Lee's advice and "be like water" on the road. Drive defensively, and be ready to react to your opponent.
30. There Is a Park Named for Burt Reynolds Nearby
Source: Flickr user glen.h
There is a park named for Burt Reynolds nearby.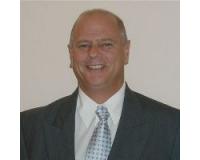 Author:
Victor DeFrisco
Phone:
561-951-3759
Dated:
December 1st 2016
Views:
120
About Victor: ...