ABCs Of Piano Moving
Getting ready to move and what do you do about your piano? It depends on the size and type and how far you're going to move.
For upright or spinet type pianos you can almost always have a regular mover move the piano. Most upright and spinet type pianos can be moved by 2 men with little difficulty unless having to navigate tight stairways or corners.
Grand pianos however require special care and handling. For example a grand piano has to be turned on its side in order to get through doorways. The smallest of grand pianos weigh in at 300 or 400 pounds and are a minimum of 5 feet in length and 5 feet wide at the Keyboard. Therefore it is necessary for the legs of the piano to be removed prior to moving. It is also critical that people equipped with the proper tools and experience move a grand piano.
A grand piano should never be moved while standing on its legs. The correct way to move it is on its long side with the legs off. Experienced piano movers have special Dolly's designed for moving grand pianos.
So if you own a grand, treat it in grand style of the need to move arises and hire professionals to move your piano. And don't forget to let the piano sit in its new location a few weeks before tuning it.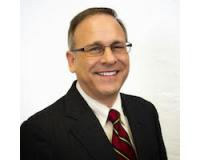 Author:
Stephen Snow
Phone:
561-291-1783
Dated:
August 31st 2016
Views:
145
About Stephen: ...