Apr 16 2018 43219 1 Which Home Remodeling Projects Are Worth Your Money
Which Home Remodeling Projects Are Worth Your Money?
Homeowners should pursue projects that add considerable value, such as converting an attic into a bedroom and minor kitchen remodels.
Even if you're not planning to sell your home anytime soon, it's an inevitable question when you consider remodeling: How much will this improvement add to the value of my home?
Surprisingly, much of the time the answer is not as much value as it costs to actually make the improvement.
But some home renovations bring you more bang for your buck than others.
All 35 projects included in the Cost vs. Value report added more value this year than last year, and this is the second consecutive year of increases after several years of decline.
But real estate agents and remodelers say updated kitchens and baths still bring a significant payoff, especially at resale time. The report found that kitchen projects yielded a higher return than bath projects, with a minor kitchen remodel adding 82.7 percent of the project's cost back to the home's value. Kitchens are important, Aaron says, because would-be buyers often overestimate how much they would cost to update.
"If you have a dated kitchen … and a buyer walks into that kitchen, they're going to think that in order to redo that kitchen, they're going to have to spend $40,000 or $50,000," Aaron says.
But the average cost of a minor kitchen remodel – new cabinet doors, appliances, countertops, sink, faucet, paint and hardware – was $18,856 nationwide, according to the Cost vs. Value report.
But, like the front door, it's important to do the right kitchen remodel. Adding a $75,000 kitchen to a $100,000 house is unlikely to yield $75,000 in value, although it may make you a happy chef. As a general rule, look to spend about 25 percent of the home's value for a new kitchen and 12 percent to 15 percent for an updated bathroom, says David Pekel, president and CEO of Pekel Construction in Milwaukee and a master certified remodeler.
Kitchen Face Lift for 30% less than a full Remodel
Putting an ultramodern kitchen into a 100-year-old Tudor home isn't smart, either."Whatever your home improvement is … I strongly discourage designing new spaces in a fashion that's incongruous with the rest of the house's architectural vernacular," Pekel says. "It doesn't really add value. It detracts."
Whether certain improvements will pay off varies not only regionally, but also neighborhood by neighborhood, based on who is going to live in the house. For example, a pool adds more value to homes in some Los Angeles neighborhoods than in others, Aaron says. In cities with colder climates, a pool may not add any value. (Pools are not included in the Cost vs. Value report.)
Renovations within the existing envelope of your home – those that don't require you to build an addition or expand the roof and foundation – often return more value than building extra rooms onto your home. For one thing, they're much cheaper.
Replacing windows with French doors that open to the backyard is another popular, and not very expensive, renovation project. "It makes the room feel bigger and gives you somewhere to go," Aaron says. "Suddenly your home just feels more spacious."
He points out that resale value is one factor to consider in a remodeling project, but the value to you as an occupant matters as well. This is especially important if you plan to stay in the home for a long time.
"Remodeling from the perspective of looking at it from an investment strategy is a terrible model," Pekel says. "What we can't quantify is the value of lifestyle."
Here are the home renovations thatRemodeling's Cost vs. Value study says will give you the biggest bang for your buck, as well as projects that generate the lowest return.
Renovations that bring the greatest percentage return on investment:
Entry door replacement:96.6 percent

Deck addition (wood):87.4 percent

Attic bedroom:84.3 percent

Garage door replacement:83.7 percent

Minor kitchen remodel:82.7 percent
Renovations that yield the smallest return:
Home office remodel:48.9 percent

Sunroom addition:51.7 percent

Bathroom addition:60.1 percent

Backup power generation:67.5 percent

Master suite addition:67.5 percent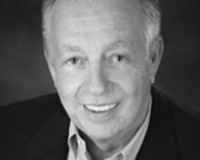 Author:
James Watts
Phone:
954-816-6019
Dated:
April 16th 2018
Views:
126
About James: Professional Real Estate Marketer with a successful record in consultative sales & marketing, entry ...