Are You Ready For Hurricane Season
Are you ready for the 2016 Hurricane Season? I've lived in South Florida my entire life so I have been through quite a few storms and over a week (yes, over a week) without electricity. Here are a few tips to prepare for a storm or loss of electricity. There are several websites available to give you a more in depth action plan in the event of a Hurricane. Don't wait until the last minute. Supplies sell out and the crowds and lines are overwhelming.
* Hurricane Winds can cause loose debris to damage property. Start preparing the outdoors by trimming and removing any loose branches or limbs. Have any loose tiles on the roof secured. Find out when your "bulk trash day" is and put out any outside items you no longer need or want or donate to your local donation center.
* If you have accordion shutters, make sure you know where the keys are or get a locksmith out to change the locks. Do not get stuck just before a storm without the keys. If you have panels, make sure you have the tools, bolts and wing nuts handy.
* Put together a box of simple supplies like a flashlights, lanterns, batteries, matches, candles, first aid kit, cash, battery operated fans, battery operated radio or tv, important papers, etc.
* If a storm is approaching, fill your car with gas. Gas stations will SELL OUT OF GAS and MAY ONLY BE ABLE TO ACCEPT CASH. Check your propane tank for your gas grill. If you do not have a large gas grill, you can purchase a small grill (camping size) with small propane tanks.
* Fill empty milk or water jugs with water and freeze to use as an ice block for the cooler in the event you lose electricity. Also purchase enough drinking water for several days.
* Purchase non-perishable foods and beverages for several days.
* Charge your cell phone and any back up batteries. If you still have a landline, purchase a cheap phone that plugs into the phone outlet and does not need electricity.
* If you are in an evacuation zone, have a plan ready in the event of evacuation.
*** PRPEARE AND HAVE A PLAN ***
Kasee Vickery
Realtor©
Exit Realty Premier
561-313-2720
#hurricaneseason #southfloridastorms #bepreparedforahurricane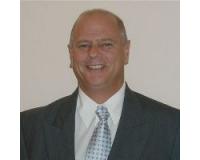 Author:
Victor DeFrisco
Phone:
561-951-3759
Dated:
June 6th 2016
Views:
156
About Victor: ...