Aug 25 2016 19483 1 DEALING WITH ANGRY REAL ESTATE CLIENTS
DEALING WITH ANGRY REAL ESTATE CLIENTS!!!
Isn't it quite peculiar when you have that wonderful first impression when you and your client first meet? Sometimes you even imagine or feel as if this client has potential to become a friend (once the business transaction is complete, of course)...
All is well... you feel as if this is such a great career, the sun is shining, your client is great, this will be easy and it looks as if all will transpire smoothly... All of a sudden you are the bad one... You are no longer on their team... You can't figure out what went wrong? "I thought they trusted me?" "I thought they liked me?" "Why are they being so mean?" "I don't understand why this situation seems to be so upsetting to them?"
Remember.... You are in the people business... No matter what happens, when they are upset there are a few things you never do...
* Don't have a smile on your face, have a concern look!
* Don't yell back, try to deescalate the situation by maintaining your voice and tone less than their tone and volume.
* Use the cell phone and send text messages when you know they will act out!
* Whenever you do see your clients in person, have the biggest smile... It is contagious!
* If there is a suggestion brought up by the client, use it and tell them your idea was great! (Stroking their ego always helps)!
* Ask for their feelings and use "we" to make them feel you're a team... Like how do you feel if we.... Do you feel this would work if we....
* Always start out with "I'm sorry," even if it's not your fault.
* Thank them on multiple occasions for working with you....
This comes from many transactions throughout the years, which have had a "Happy Ending!"
Gisele Rantalainen
Realtor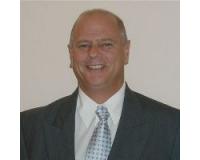 Author:
Victor DeFrisco
Phone:
561-951-3759
Dated:
August 25th 2016
Views:
148
About Victor: ...