Avoiding Closing Scams
After a sale is made, the buyers, sellers and agents begin the process of signing and transferring legal documents. Over the last couple of years, more and more cases of scams and hackers targeting this part of the process.
They will use information gained from the hack to trick one of the parties into a fraudulent wire transfer. The hackers will send an email from someone who is involved in the transaction. The say there has been a last minute change to where the money is wired too. The client will then wire funds directly to the hacker's account, which will be emptied out in a matter of minutes.
The closing process is a busy and hectic time, and details like these can be ignored without being checked for their legitimacy. With everything going, it makes it the perfect time for these scams to target the client.
You and your client should be on high alert for last minute changes like this.
Preventing the Scam
Start by informing every party involved that this scam has been going on. Attorneys, escrow agents, buyers, sellers, real estate agents, and title agents are all targets for this. If you can, don't do it over email or send any crucial information there.Don't click any links in unverified emails since this can lead to viruses that can replicate someone's email.
Don't click any links in unverified emails since this can lead to viruses that can replicate someone's email. Don't even do anything over unsecured wifi. Make sure clients are looking to see if an e-mail or a telephone call ever seems suspicious. They should refrain from taking any action until the communication has been independently verified as legitimate. Before any money wiring, there must be a phone call between the parties.
The hackers will recreate legitimate email letterheads. In addition, they will include links to fake websites to further convince victims of their legitimacy. Change your passwords and tell your clients to every couple of weeks. Make sure they are not easy to guess as well.
When it comes down to it each party needs to just trust their instincts. If and when money is transferred, confirm it on the phone with the other party.
If a Party Gets Hacked
If money has been wired to a fake account, immediately call all banks and financial institutions that could possibly put a stop to the wire. Then report any of these types of transactions to their state or local real estate association so they can send out alerts or take other appropriate action and contact National Asociation of Realtors. Then get all sides of the transaction involved to make sure they are unharmed.
Just always remember and have your clients remember that these emails are extremely real looking and convincing. Never assume that you are too smart to get duped.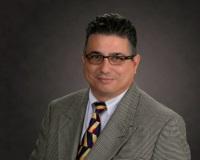 Author:
Ray Negron
Phone:
561-202-4369
Dated:
October 12th 2016
Views:
185
About Ray: ...