Be Prepared For Hurricane Season
For the last few years, we residents of South Florida have waved goodbye to Hurricane season after season with little more than a few thunderstorms as evidence of Mother Nature's violent temper. Those that were here during the summers of 2004 and 2005 have very different memories, with Charley, Ivan, Frances, Jeanne, Dennis and Wilma all wreaking havoc on the sunshine state. At some point our luck will run out, and as much as we all hope it won't be this year, being prepared for the worst is always a good idea. Seeing as today marks the official start of the 2016 Hurricane Season, this blog will provide some tips to staying safe and coping with the aftermath should a named storm hit.



Know if you live in an evacuation area. Assess your risks and know your home's vulnerability to storm surge, flooding and wind. Understand National Weather Service forecast products and especially the meaning of NWS watches and warnings.
Contact your local National Weather Service office and local government/emergency management office. Find out what type of emergencies could occur and how you should respond.


Contacts
Keep a list of contact information for reference:
County Law Enforcement

County Public Safety Fire/Rescue

State, County and City/Town Government

Local Hospitals

Local Utilities

Local American Red Cross

Local TV Stations

Local Radio Stations

Your Property Insurance Agent


Risk Analysis
Online hazard and vulnerability assessment tools are available to gather information about your risks.


Everyone needs to be prepared for the unexpected. Your friends and family may not be together when disaster strikes. How will you find each other? Will you know if your children or parents are safe? You may have to evacuate or be confined to your home. What will you do if water, gas, electricity or phone services are shut off?
Supplies Kit
Put together a basic disaster supplies kit and consider storage locations for different situations. Help community members do the same.


Emergency Plans
Develop and document plans for your specific risks.
Health & Environment
Follow guidelines to guard your community's health and protect the environment during and after the storm.
Evacuation
Review the FEMA Evacuation Guidelines to allow for enough time to pack and inform friends and family if you need to leave your home. FOLLOW instructions issued by local officials. Leave immediately if ordered!

Consider your protection options to decide whether to stay or evacuate your home if you are not ordered to evacuate.
When waiting out a storm be careful, the danger may not be over yet...
Be alert for:
Tornadoes – they are often spawned by hurricanes.

The calm "eye" of the storm – it may seem like the storm is over, but after the eye passes, the winds will change direction and quickly return to hurricane force.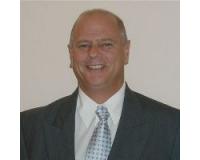 Author:
Victor DeFrisco
Phone:
561-951-3759
Dated:
June 1st 2016
Views:
137
About Victor: ...