Blood TestingStartup Theranos Blew Up
How $9 Billion Blood-Testing Startup Theranos Blew Up
by BEN POPKEN
In 2014, Elizabeth Holmes was the young, blond, fearless CEO of Theranos, a hot Silicon Valley biotech firm she had founded in 2003 after dropping out of Stanford at 19. Two years later, Holmes was banned from running a laboratory for two years, and the company's $9 billion valuation plummeted to $800 million.
This is the story of a flawed idea that just kept going until a man committed suicide, a company imploded, and an entire industry was left reeling.
The company, Theranos, was pioneering a new kind of blood testing. Its claim to fame was that with just a few drops of blood taken from a finger prick — instead of several vials drawn from a big, scary needle — its proprietary lab device, the Edison, could run a battery of blood tests at a fraction of the going rate and return results directly to the consumer within hours instead of days.
Blood work
After showing your insurance card, doctor's note, and photo ID, your sample could be drawn and sent to Theranos's lab and be tested for everything from cholesterol ($2.96), to cocaine ($9.90), to HIV ($16.39), according to an archived copy of its blood testing menu.
Never mind that these prices were up to 90 percent lower than the rates set by Medicare — just publicly publishing its prices was a revolutionary act inside America's byzantine healthcare system.
But for many, Theranos already represented a promise that disease could be caught sooner and get consumers more involved with their healthcare.
With a valuation greater than either of her two existing competitors, Holmes was gracing the cover of Fortune and garnering write-ups in Wired. She was Silicon Valley's "It" girl, drawing comparisons with Steve Jobs from both the secretive and driven way she ran her company to her habit of wearing the same black turtleneck outfit every day.
She struck a deal with Walgreens, which added branded Theranos walk-up counters to 41 of its pharmacies for patients to have their blood drawn, with ambitions for thousands more across the nation. By age 31, she was on the Forbes' billionaires list.
But with the heightened exposure came increased scrutiny.
"They were the greatest new story in Silicon Valley and health and saving the world," Dr. John Ioannidis, a professor of disease prevention at Stanford told NBC News. "And I just said, 'Where is the evidence?'"
After he published a skeptical column in February last year, he said he got "a lot of pushback" from the company.
"Less than two years later, we can see the whole thing has collapsed."
A disruptor, disrupted
First, a damning WSJ investigation raised serious questions about the company's testing results and methods.
According to the Journal's reporting, Theranos was performing some lab tests on traditional machines rather than its own equipment. There were also instances where those diagnostic machines appeared to have been miscalibrated and gave incorrect results.
Some patients who received questionable test results from Theranos reportedly became alarmed or changed the amount of medicationthey were taking.
The company failed federal lab inspections from the FDA and Centers for Medicare and Medicaid Services, which oversees diagnostic labs. Holmes was banned from owning or operating a medical laboratory for two years. Walgreens backed away from the partnership. At each juncture, the company issued strong statements in its defense.
Finally, earlier this month, the company announced it was laying off 40 percent of its staff and greatly narrowing its ambitions.
Instead of reinventing lab diagnostics from A to Z, Theranos has pivoted to just developing the "miniLab," an overgrown Keurig that could deliver faster, cheaper results to the frontlines of healthcare. Its development at Theranos won't be helped following the 2013 suicide of the lead scientist who had been working on design patents for the company up to that time.
One week later, a hedge fund that had poured nearly $100 million into the company announced it was suing Theranos for fraud. Theranos called the suit "baseless" and "without merit."
The first Theranos investor, famed venture capitalist and Holmes's former next-door neighbor Timothy Draper, said the company is the victim of the status-quo trying to squash innovation.
"Just the way Uber was being attacked by the taxi drivers and Bitcoin was attacked by the banks, Theranos is being attacked by the powers that be," he told Bloomberg in June.
"The government has never gone and inspected any of the their competitors, so somehow big pharma's nervous, they're getting the government 'hey go inspect these guys, go create some turmoil, see if you can shake them up and put them out of business.'"
In Silicon Valley, "disruptors" are a dime a dozen. But it's one thing to "break all the rules" and reinvent artisanal laundry delivery — and another when people's health is on the line.
In the face of the criticism and crackdown, Theranos has taken steps to rehab its reputation, saying in previous statements that "quality and safety are our top priorities." It invalidated two years of results and sent tens of thousands of revised test results to doctors and patients.
A black box
But what made it especially tough for outsiders to evaluate the company is that, citing trade secrets, Holmes just wouldn't tell people how her technology did what she said it did.
While it may be par for the course to closely guard trade secrets around how a new app or manufacturing component functions, experts say it's virtually unheard of for new medical devices.
Theranos published zero peer-reviewed studies of how its breakthrough technology worked, doctors told NBC News. This alone earned automatic rejections from some of the established venture capital firms she initially shopped her idea around to, including Google Ventures.
Though the company obtained 41 patents, that's a far cry from explaining how the devices function, experts say.
A reporter who did manage to get something out of her described the answer as "comically vague."
"A chemistry is performed so that a chemical reaction occurs and generates a signal from the chemical interaction with the sample, which is translated into a result, which is then reviewed by certified laboratory personnel," Holmes told the New Yorker.
Later, she clarified that because of "miniaturization and automation, we are able to handle these tiny samples."
This disparity between the level of the hype, claims, and funding with the paucity of information on how it all came together drew intense scrutiny from the medical community.
"In the lab business, we are like an open book. We're highly regulated, we're friendly with the lab field services. Everyone walks around and you can see the equipment," Dr. Tracy George, Professor of Pathology at the University of New Mexico, told NBC News.
In an August article in the Hematologist, published by the American Society of Hematology, she and co-author Dr. Rama Gullapalli criticized the startup's lack of transparency.
In their article, they called the science behind the technology "elusive," decried "the absence of any form of peer review," and said the way in which blood samples were analyzed was "unknown."
The biotech field is full of companies and inventors vying to be the next wonder device.
"The problem is not lack of ideas," said Ioannidis. "Most of them just don't work or improve what we do. We need to have a gatekeeper. Theranos just completely ignored that."
A way forward?
This time around, Holmes says she's doing things differently.
"We have a new executive team leading our work toward obtaining FDA clearances, building commercial partnerships, and pursuing publications in scientific journals," she wrote in an open letter announcing the miniLab.
Theranos says the miniaturized, automated laboratory can run diagnostic tests on small amount of blood and holds multiple cartridges that could each run up to 40 tests. The device hasn't been evaluated by a third party and doesn't have FDA approval.
"Our ultimate goal is to commercialize miniaturized, automated laboratories capable of small-volume sample testing, with an emphasis on vulnerable patient populations, including oncology, pediatrics, and intensive care," wrote Holmes.
Her most vocal defender thinks the miniLab has promise.
"If the government officials act fairly and allow this new technology to develop and improve, the company is worth way more than $9 billion," seed funder Timothy Draper told CNN Money in August, two months before the layoffs.
http://www.nbcnews.com/business/consumer/how-9-billion-blood-testing-startup-theranos-blew-n671751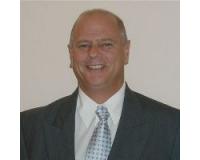 Author:
Victor DeFrisco
Phone:
561-951-3759
Dated:
October 26th 2016
Views:
207
About Victor: ...