Hacks To Stop The Squeaks And Creeks In Your Home That Drive You Mad
WOOD FLOORS Seasonal changes may cause wood boards to swell and shrink, resulting in small gaps. When the boards rub against one another, they squeak. To stop the noisy friction try sprinkling baby powder over the squeak and sweep it into the board seems with a dry paintbrush. If the seams are tight , use a thin plastic card. Reapply after mopping the floor.

BED FRAME First try removing the mattress and using a wrench to tighten any bolts. If the squeak persists. line each slat of the bed frame with mismatched socks, old t-shirt, or other scrap materials before replacing the mattress. This will create a buffer between the mattress and frame and eliminate friction points.
CEILING FAN Shut the fan off and carefully clean the top of the blades. Even a little dust can affect the fan's balance and make the motor squeak. If any mounting screws are loose , tighten them with a screwdriver. For fans with light fixtures, check that each light bulb is screwed securely. If the squeak persists, consider a basic fan-balancing kit, available at most hardware stores or call a handyman.
DOORS To replenish lubrication for squeaky doors, spray metal hinges with WD-40 or white lithium grease (found in most home stores).
DRAWERS Rub a plain paraffin or beeswax candle along the tracks. If you don't have a candle, fold wax paper and rub it along the tracks, it's coating will also quell the squeal.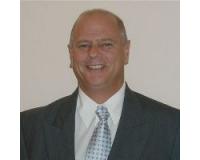 Author:
Victor DeFrisco
Phone:
561-951-3759
Dated:
May 3rd 2016
Views:
166
About Victor: ...