How Professional Chefs Set Up Their Own Kitchens
How Professional Chefs Set Up Their Own Kitchens
Chef Alysa Plummer says investing in durable countertops is a must. Her choice: compressed, recycled quartz, which sustains high heat and comes in a variety of colors. All photos in this article: Ralph Baleno for HouseLogic
For homeowners who love to cook, the kitchen is a sacred space. It needs an inviting ambiance and a practical workflow more than shiny new appliances or endless counter space. In fact, many professional chefs say they don't need a massive kitchen to do their thing at home. "I want to turn around … not walk around," says Austin Johnson, executive chef of The Krebs in Skaneateles, N.Y., and the former sous chef at The NoMad (located in Manhattan's NoMad Hotel).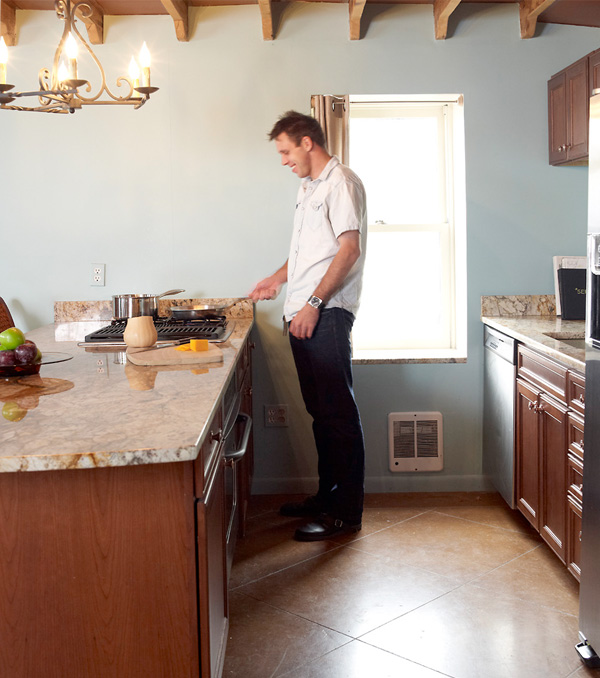 Here are expert tips from two chefs on how to build a kitchen for serious cooks:
Plan for More Than One Cook

The recent popularity of open floor plans is a boon for people who love to cook and entertain.

"You want a great social area," Johnson says. "In my house, I want people to congregate in the kitchen, eat hors d'oeuvres, and drink some wine." He suggests an island with a high top on one side "to promote conversation." But don't give up your serious workspace for the high top — create a nearby gathering area if you don't have the space to expand an island.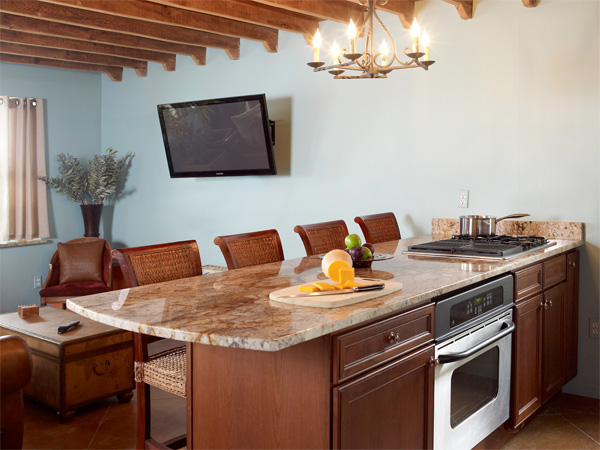 Consider social cooking when planning your kitchen as well. Make sure the aisle between the sink and the island are wide enough for someone to pass through without bumping into the cook.

Alysa Plummer, a chef and certified educator who trained at Boston's L'Espalier and worked in restaurants across the U.S., recommends placing knives and cutting boards away from the sink so it isn't tied up when someone is chopping veggies. If you can add a second sink for prep, even better.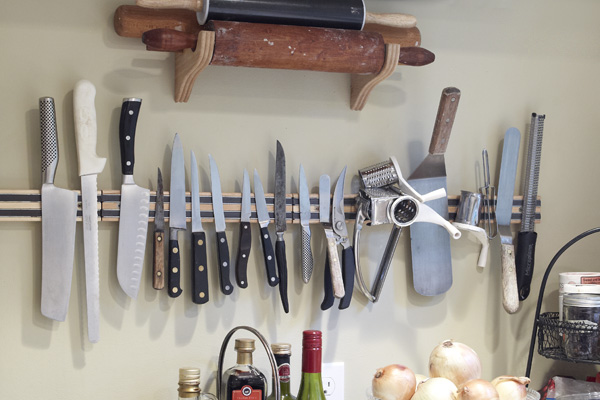 Get in the (Work) Zone

There's a reason the "kitchen work triangle" — with a strategically placed refrigerator, prep area, and cooking zone — is a common layout. "You want everything near to hand so you're not hopping around all over the place," Johnson says.

Plummer likes a "tight work space," and has one work zone for each stage of the cooking process. She recommends putting all your most used utensils — spatulas, wooden spoons, potato masher, etc. — into a container on the counter area on which you'll be cooking the most.

Plummer's pet peeve is a trash can in the middle of high traffic areas. "Two trash bins are great," she says. "One by the prep area and another where people might be walking by — but not get in your way as you're cooking." You don't want someone leaning underneath you at the sink — a common spot for trash — while you're in go mode.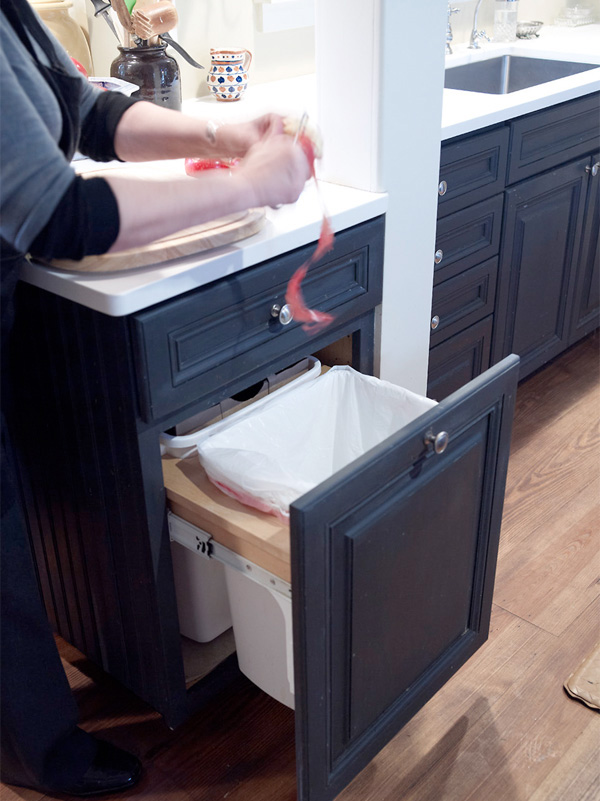 Buy the Right Stuff

Both chefs warn not to compromise on the quality of your equipment, but that doesn't mean spending money on commercial cookware. In fact, avoid it altogether. Plummer goes for higher-end residential appliances. "They throw off less heat," she says. "They're safer, generally."




Splurge on a gas or induction stove, though, says Johnson. "You'll have the most control. I like to cook with a lot of feeling, and I don't have feeling with metal coils [on an electric stove]."

Plummer's splurge is quality, abundant refrigeration. She recommends keeping a second fridge or freezer somewhere in the house to store ingredients and homemade workhorses like soup stocks.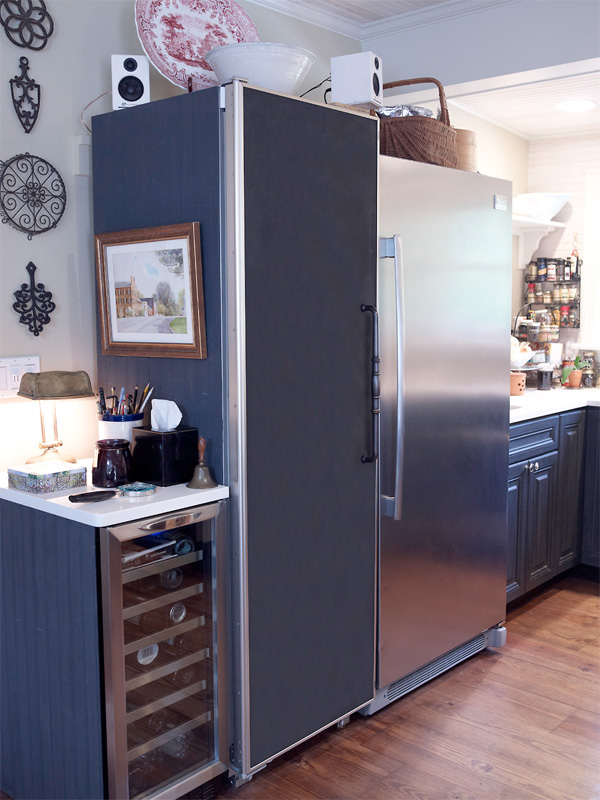 As for knives, you don't need that fancy set of 15 different varieties. "I used to be a knife geek," Johnson says, "but I realized I only ever pulled one knife from my bag. I've had one knife — a 9.6-inch Japanese slicing knife — for the past four years that I sharpen once a week."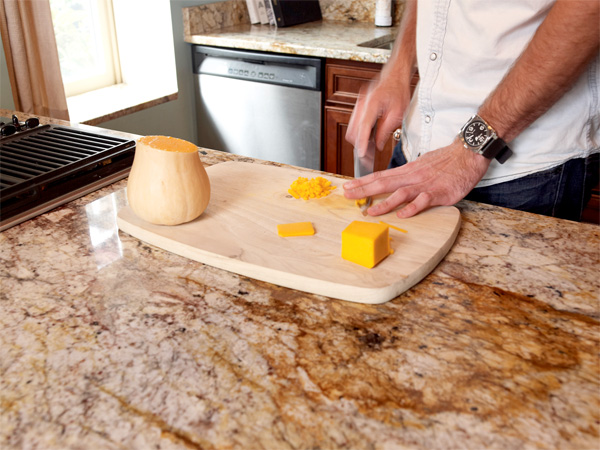 Consider Your Counters

For counters, Johnson is all about durable materials like soapstone. "It's really soft, but only if you start digging a knife into it," he says. "It can be scratchy, but it can withstand 1,200 degree heat without cracking." At The Krebs, he says, they roll pasta all over the soapstone counter every day. "I love to watch the counter as it ages and grows in character."

Plummer, too, says to invest in something durable. Instead of granite, which scratches easily and requires lots of upkeep, she has a compressed, recycled quartz countertop. "It sustains high heat," she says, "and there are so many choices you can get the look you want."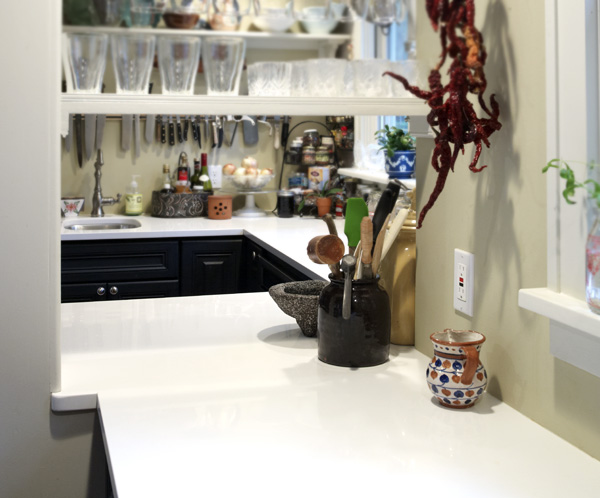 When You're Organized, Your Dream Kitchen Doesn't Have to be Big

There's no right way to set up a home kitchen — all that matters is that it works for the way you prefer to cook and bake. Johnson worked for three years on a fishing boat in Alaska where he cooked for five people in a 12-foot-by-6-foot kitchen.

"[It] was layed out perfectly — my refrigerator on my left, the sink next to the open window so I could look out to the ocean, to the right was a stove and burners and to the right of that my plating station," he says. "A dream kitchen doesn't have to be a big kitchen. My dream kitchen is on a sailboat." Author:
Salvatore Defrisco
Phone:
561-644-0052
Dated:
May 1st 2016
Views:
503
About Salvatore: ...