How To Style A Master Bedroom As A Retreat Or To Interest Buyers
Adults spend more time in their bedroom than in any other room in their house. But you wouldn't know it from the home sales process. Buyers and sellers alike often pay more attention to kitchens, master bathrooms, closets, and yards than they do to this vital space where they will usually spend more than a third of their 24 hours each day.
Buyers and sellers alike should strive to furnish a master bedroom that contributes to high-quality sleep. Updating or remodeling the room offers another benefit, says certified color consultant Michelle Mohlere, a salesperson with Gibson International in Los Angeles. A nicely designed bedroom is likely to bring in more money at resale than one without these touches, she says.
Sellers looking to better stage this room will also gain from the following steps:
1. Stage the bed in a choice spot. Connecticut architect and author Duo Dickinson prefers the bed be set away from the room's entrance to keep it out of the main circulation path. Kathryn Baker, vice president of design services with Polaris Pacific, a real estate sales and marketing firm in San Francisco, likes to place a bed in a spot so occupants can enjoy the best view — whether that's inside (maybe toward a fireplace or favorite piece of art) or outdoor (with views of trees or water where possible). Chicago designer Michael Del Piero suggests pairing a bed with an upholstered headboard for those who like to sit up in bed and read; she dresses up the bed with decorative pillows, a duvet, and a throw to personalize it and make it more welcoming to tuck in for sleep.
2. Install the right window treatments. Minimal is the design mantra when it comes to much of the standard room décor today. But while no coverings in some rooms, such as kitchens and living rooms, allows in more light and views, some amount of treatment in a bedroom is needed to block outside light and provide privacy. Del Piero likes to use a blackout shade behind a transparent shade or drapes or a woven wood shade with blackout drapes. Baker favors motorized shades to make opening and closing a task that can be performed from the bed or set by a timer.
3. Use the right lighting. Dickinson discourages installing recessed cans since they chop up a ceiling and aren't attractive to look at while in bed. He prefers task lighting from lamps on night tables or wall-mounted sconces. Michigan designer Francesca Owings likes hanging one decorative fixture in a ceiling's center for an aesthetic punch. Sensitive sleepers might appreciate the new Good Night Biological LED bulbs that claim to help regulate a body's natural circadian rhythm through the production of the hormone melatonin, which helps control sleep and wake patterns, says Breus.
4. Pick a soothing palette. Of course, color is a personal preference, but color experts can offer guidelines. "You can't say one is soothing for all and will make a person feel calm," says Jessica Boyer, a Chicago designer with Susan Fredman Design Group. Sue Wadden, director of color marketing for paint manufacturer Sherwin-Williams, says colors that aren't extreme are more restful. "They're neither too bold, dark, bright, or intense. Rather, soft and calming," she says. Designer Kimba Hills of Rumba Style in Los Angeles prefers a palette of pale blues, greens, beiges, grays, and whites for the bedroom. Boyer also likes to bring in bedding in white and light creams because she finds they're calming. "It's the equivalent of sleeping in a cloud with nothing to distract me. What's important isn't what's trendy but nurturing," she says.
5. Add creature comforts. If the room's size allows, consider adding a chaise, chair and ottoman, and night tables. Also, a large area rug or wall-to-wall carpeting can help deaden noise and provide warmth underfoot, says Owings. If the room is located so it opens directly to the outdoors, play this up. Mohlere says real access to bucolic scenery can contribute to a sense of tranquility even more than just viewing the outdoors can. If outdoor access isn't possible, check to see that windows are operable for fresh air. Other amenities worth considering: a gas- or log-burning fireplace for coziness, artwork for eye candy, and good storage for tidiness. "Too much clutter is distracting," Rothstein says.
At the end of the day — or the beginning of a new one — real estate pros can emphasize the master bedroom as one more "fabulous room where you spend time in your new home," Rothstein says.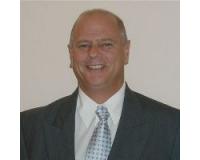 Author:
Victor DeFrisco
Phone:
561-951-3759
Dated:
June 29th 2016
Views:
169
About Victor: ...