LED Lighting Saves Homeowners Dollars
LED lighting has been around for a few years but has recently become much more affordable to purchase due to reduced manufacturing costs and high production quantities. When they first came out the bulbs were nearly $50 per bulb but are now available for as low as a few dollars. The best feature is they only use roughly 10% of the power consumed by an equivalent incandescent bulb. Considering that they have a life expectancy of nearly 20 years makes them even more cost effective. So if a typical homeowner spends roughly 20 dollars per month just for incandescent lighting, switching over to LED's will lower that cost to about 2 dollars per month. The payback period will be a roughly a year depending on the number of bulbs purchased and the local cost of electricity. After that, it's pure savings.

Although compact florescent bulbs have been very popular over the past several years, their high manufacturing costs, lower life expectancy compared to LED's and roughly 75% electric savings over incandescent have driven many consumers to take a harder look at the LED products especially now that they have become much more reasonably priced.
LED's come in 3 light quality levels: soft, bright white and daylight. I'm not sure why they make the "daylight" option as the light is too bluish for my taste. Choose between "soft" and "bright" depending upon where the lamp is to be used and your personal preferences. The hardest thing to get used to is learning the lumen ratings. Most of us can relate to a 60 watt bulb vs. a 100 watt bulb as far as light intensity goes. But now we have to get used to looking at lumen ratings instead. Fortunately the LED packaging still states the incandescent equivalent value…..for now.
Here is quick table you can refer to:
Incandescent Watts Lumens
40 450
60 800
75 1100
100 1600
150 2600
http://www.suessproperties.com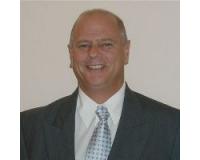 Author:
Victor DeFrisco
Phone:
561-951-3759
Dated:
May 5th 2016
Views:
261
About Victor: ...