Of Course Your Zillow Estimate Is Accurate
Of course, your Zillow estimate is accurate!
Zillow Estimate
A Zillow estimate is a "fun" tool for home buyers and sellers because it is a free, easy to access tool to get an idea of a home's value. However, it is important to realize that a Zillow estimate is no substitute for the services of a skilled real estate agent.
The problem with theZillow estimateis that it's completely inaccurate. Their tool misleads both buyers and sellers on the value of a property.
Real Estate agents are left to explain to consumers constantly they should take a Zillow estimate with a grain of salt. You have better odds of seeing Bigfoot than you do an accurate value unless you live in track housing.
Zillow uses a program based on averages that give a general idea of the price of a property, whereas a real estate agent will calculate the value using detailed information and experience that the Zillow program does not.
A major component of the Zillow algorithm is anassessed valuewhich most recognize has no correlation to market value.
Pricing a home is one of the most important parts of a sale. You want to get it right the first time, which means using the services of a Realtor experienced in your market.
Remember Zillow doesn't visit your home. Don't expect an algorithm to know what your home is worth. You could dump $50,000 into your property tomorrow, and Zillow would never know about it.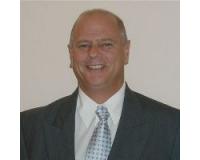 Author:
Victor DeFrisco
Phone:
561-951-3759
Dated:
August 9th 2017
Views:
66
About Victor: ...