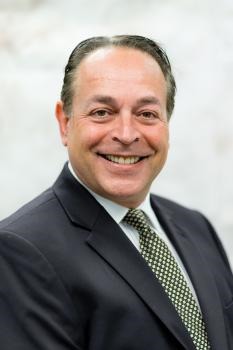 I have lived in the South Florida area for the past 17 years. I moved here from Monmouth County New Jersey after growing up in Queens New York. I am truly blessed with 2 beautiful children and have been married to my wife Cathy for 29 years.
I have been a Realtor for 1 year and I am passionate and love what I do. I value the relationships and making dreams come true with every home I sell.
Prior to Realty I worked for the United States Postal Service for 35 years, starting as a letter carrier in New York and ending my career as the Postmaster of Delray Beach> During my postal career I worked in offices from Jupiter, in North Palm Beach County to Miami Beach in Dade County.
I am pleased to say that I educate myself on an ongoing basis to learn everything new about my business. This business changes daily, and in today's Real Estate market, knowledge and dedication are definitely the most important consideration when hiring a Real Estate agent. Being on top of the game and being a full time Realtor is very important to the success of you getting your home sold of finding the perfect home.
I take my business seriously because I want to bring my best to the table for all whom I have the pleasure of working with and I need to pass that on to my valued clients.
I wouldn't be with any other company. Exit Realty Premier/Elite has the best tools in the business to get your home sold for the highest price, in the shortest amount of time and with no stress.
I would love to have the pleasure of meeting you in the future. I am available anytime via email, text, phone and Facebook.