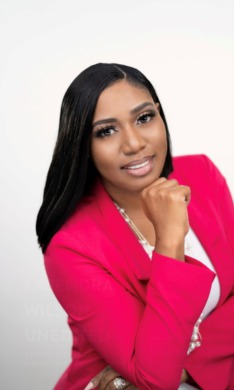 You want to sell, buy, or rent; I have the Perfect solution for you!

 

Florida is a wonderful place to live and work, which is why I chose to call it home. With roots in West Palm Beach, I became part of the housing market back in 1999 while working at the bank, I realized that I could help many people that was like me in the housing market discover what it takes to go from renting to owning their very own home. Real estate has always been a passion for me, with a background as a Master Mentor, it is easy to see why clients reach out to me for help buying and selling.

 

Now that I am a part of EXIT PREMIERE ELITE family and very passionate about helping clients take the next step in their homeownership journey.

I volunteer in my community and love being a part of other Housing community events such as 1st time homebuying.

When I?m not in the office or volunteering, you will often find me mentoring our future youth and enjoying time with family and friends!