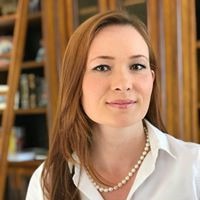 My name is Margarita Zhemukhova. I have lived in West Palm Beach area for the past 14 years and watched empty lots transform into beautiful new communities.
My main goal as a Realtor is to help you find your first house, sell the one you outgrew, or the house you want to enjoy your retirement in and anything in between.
I have 10 years of experience working in luxury environment and clientele with a 5 star 5 diamond customer service. I am driven to help and meet all the unique wishes and needs of my clients. In addition, I am fluent in Russian and Adig to further assist my clients if needed.
 "Thank you so much with the information that you were able to provide with the purchase of my home. I found that your help was instrumental to not only me, but my agent here in Maryland as well. Because of your knowledge we were able to make an offer that was sensible and made for a very quick closing."                                                                                                                    Tim White and family
"Margarita Zhemukhova very quickly found us the property we were looking for at a price we could afford.  In working with her we found her to be always available to meet, very prompt in returning e-mails and phone calls (within minutes), pro-active in altering us to the next steps in closing and a pleasure to work with.  I would definitely use her again and recommend her to anyone needing real estate services."
  — Ronald and Bertha S
​At EXIT Realty, we seek out the latest technology tools available in real estate and then we teach each agent how to use them. We understand that technology is only beneficial if you're trained on how to use it effectively and then you apply it to increase your business. Our public-facing website and comprehensive company intranet are adaptive to meet the increasing demands of agents and the public on the go. We offer paperless solutions, text capture for listings, on-demand training and so much more. 
Testimonials
The date she give birth and continued to work speaks high valume of her . And the day we did the closing. She knew we were traveling to another state and she had a goody bag with food and drinks. That is unforgetable.
Nayla B
Meeting Margarita for the first time was perfect. Very knowledgeable, polite, courteous, and quick service. I couldn't have expected anything more!! Highly recommend Margarita, she's first class!!!
Unknown
Margarita
was truly the only agent that listened and understood our needs it was always a pleasure talking and looking at houses with her.
She was extremely helpful with all the situations that came up.
Jodi C
The wonderful little notes she sent me throughout the process. I felt cared for and I knew I could put my trust in her.
Lesley V
I had the pleasure of working with
Margarita
on the sale of my condo. I chose her after having had her email me listings for months and sending me her monthly newsletters. She is kind, personable, knowledgeable, and very professional, I am pleased to have worked with her and would not hesitate to refer her to a friend or colleague.
When she arrived at my condo with a plant. She was very sweet and professional.
Elizabeth D
More Testimonials
Under Contract 5069 Sancerre Circle
Lake Worth, FL 33463