5 Benefits Of A Prelisting Inspection
Seller Inspections or pre-listing inspections can help in avoiding pitfalls and hassels that can occur as a result of the buyer's inspection. They can also be a benefit to all parties involved.
Here are some reasons to complete a prelisting Inspection:
A Prelisting Inspection Could save you money
Of course, buyer's use repair problems that show up on their inspection report as an opportunity to reduce your asking price. By identifying and resolving problems before they appear on the Buyer's Inspection report you could save money. The actual cost of repairs are often less than the amount that buyers would use to reduce the asking price.
Speed Up the Process to Close
This could eliminate the time spent going back and forth in negotiations over price that could occur when problems are identified in the buyer's home inspection report.
Could Prevent the Possibility of the Deal Dying
Many deals have been killed by the home inspection report. After all it is the buyer's rip cord. Waiting for a buyer to work through a home inspection that exposes the homes flaws could put the deal in jeapardy. Even if you offer to repair the problem(s), the home may become less appealing especially to first time home buyers who may already be a bit nervous about purchasing a new home in the first place.
Used as Marketing Tool
Repairs made ahead of time may help the home show better. A clean report could also help in marketing the home and selling faster.
Reduces Pressure to Make Repairs
Since the seller inspection is not under the time constraints of a sales agreement the owner can take their time procuring repair estimates and making the repairs.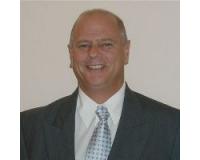 Author:
Victor DeFrisco
Phone:
561-951-3759
Dated:
September 8th 2016
Views:
233
About Victor: ...