Insurance Rate Hikes In Florida
The once delayed massive increases in National Flood Insurance Program rates are just beginning. The insurance tide began swelling on April 1 with premium increases on policy renewals. Annual rate hikes of 9 percent to more than 20 percent could be expected. Low-lying homes in high-risk flood zones are the primary target for the largest increases, specifically the 20 percent of NFIP properties that have benefited from lower, subsidized premiums over decades.
Blame the Biggert-Waters Flood Insurance Reform Act of 2012, designed to back-fill the $23 billion debt carved into the National Flood Insurance Program after claims from Hurricane Katrina and Superstorm Sandy devastated the federal insurer. The act's reasonable goal, to make the NFIP financially sound, becomes unreasonable by putting homeowners in jeopardy of losing their property to unaffordable premiums, forcing a sale.
Howls of protest led to congressional passage of the Homeowner Flood Insurance Affordability Act of 2014, but that law only delayed premium increases for two years. The reprieve has ended. Those real estate fears are very real again. Yet there is no groundswell of public opposition, no congressional movement on restraining rates. Yet is the key word. When homeowners begin receiving higher bills that promise to continue mounting, a broad outcry should be expected.
Owners of homes built prior to 1975 enjoy a federal subsidy and pay grandfathered low rates. Biggert-Waters attempted to eliminate those subsidies, but the Affordability Act wisely ended that threat. Florida would have been the hardest-hit state with most subsidized policies.
Subsidized second homes and businesses will absorb the high end of rate increases, more than 20 percent. Primary homes are set to be billed about half of that. But those increases will occur for years.
What can a property owner do?
Concerning the request for an average 6.8 percent premium increase from Citizens Property Insurance, very little if anything. Lobbying the state Office of Insurance Regulation is one way to express opposition. More than a decade without a hurricane matters not.
But Citizens will counter that expensive water damage claims not connected to weather are surging, filed by deceitful contractors and greedy attorneys who assume homeowners rights and take advantage of this so-called "assignment of benefits" to unscrupulously inflate repair costs. When insurers deny claims, water mitigation companies file lawsuits. This has become a cottage industry.
The Legislature failed to plug this public policy leak last session but must address it next year.
The NFIP beast is not easily tamed, but options exist to mitigate premium increases or avoid them.
Homeowners without a mortgage can forgo flood insurance all together. Homes in high-risk areas with mortgages from federally regulated or insured lenders must be insured from floods. Property owners with homes lying in moderate to low flood risk zones are not required to carry those policies. But that risk became a nightmare for a whole lot of homeowners in Louisiana with residences destroyed in the recent deep floodwaters from heavy rains. Is this a gamble worth taking?
Self-insurance, by depositing money monthly into a family disaster account, has its perils should a flood occur before the pot of money reaches a satisfactory amount. Another option, albeit quite expensive, would be elevating a home.
Two years ago, the Legislature gave private insurance companies the authority to sell flood policies. One insurance executive told Herald reporter Janelle O'Dea that homeowners without grandfathered rates might wrangle lower rates than those the NFIP charges.
As the Tampa Bay Times recently reported, one company saved property owners as much as 50 percent from an NFIP policy. But as O'Dea also reported, homeowners may discover that NFIP coverage offers the best deal.
Private flood insurance in Florida remains in its infancy in the state. The state reports only 3,000 policies have been written. Can those companies survive a deluge of claims?
NFIP premium increases could generate a seismic shift away from waterfront living for all but the rich. That should not be allowed to happen.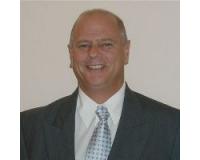 Author:
Victor DeFrisco
Phone:
561-951-3759
Dated:
September 7th 2016
Views:
140
About Victor: ...