Meet The 3D Printer And The New Face Of Home Construction
Prefabrication Changed Construction Forever Meet The 3D Printer And The New Face Of Home Construction.
What does this mean for you as a home buyer?
Chinese company WinSun Decoration Design Engineering has constructed a set of ten single story, 3D-printed homes which it produced in under 24 hours. The homes, printed in prefabricated panels which fit together on site, were created using WinSun's custom-built 3D printer which measures 10 meters by 6.6 meters, and took the company twelve years to develop.
Formed with a cement-based mixture containing construction waste and glass fiber, each of the houses cost just $5,000 to build.
Though the houses created so far are fairly simple, CEO of WinSun Ma Yihe is optimistic about the future of the technology, saying that he hopes to one day use their 3D printer to create skyscrapers. Speaking to the International Business Times, Ma said: "Industrial waste from demolished buildings is damaging our environment, but with 3D-printing, we are able to recycle construction waste and turn it into new building materials. This would create a much safer environment for construction workers and greatly reduce construction costs."
Each of the houses is designed to accommodate plumbing, electrical wiring and insulation which are all added after construction.
Other companies have been experimenting with plans to 3D print entire buildings, most notably Dus Architects and Ultimaker in the Netherlands. Find the plans here.
Global fascination
The same process that WinSun Decoration Design Engineering Co. used to create its buildings is making its way across the globe, as more engineers, architects, and builders embrace the possibility that structurally sound concrete components and other construction materials—possibly all other construction materials—can be made in minutes on an oversized printer and still comply with building codes.
In Amsterdam, architects are working on a highly designed, eco-friendly canal house that doubles as a 3-D-printing museum. Hedwig Heinsman, co-founder of DUS Architects, tells Business Insider: "The main goal, I think, is really to deliver custom-made architecture."
Big ideas
At the University of Southern California, an industrial and systems engineering professor is hoping to create a 3-D printer large enough to print a whole house at once rather than layer by layer—including all electrical and plumbing conduits.
The notion that a printer can produce the components of a home or office building, or that such a structure can be completed in a matter of hours rather than in weeks or months, is still experimental. But the Chinese company says it already has orders for more than 20,000 houses and has found an American partner to build 3-D homes in the U.S.
WinSun estimates that using the giant 3-D printer can shave up to 60% from the cost of building materials and shorten production time by up to 70%.
Changes at hand
That, says venture capitalist Steve Sammartino, could change everything.
In an interview with ABC News in Australia, Sammartino compared the potential impact of 3-D printing to the Internet. "While we can't see exactly how it might manifest itself," he said of 3-D printing, "there's no doubt that it'll change everything we do, from just simple operations and the spaces we work in. And in unforeseeable ways it'll impact, I think, most businesses."
Already, consumers can buy small 3-D printers for between $1,375 and $2,900 from some Home Depot locations, where shoppers can watch 3-D printing demonstrations and try the devices out. Already, some in the construction industry are raising questions about whether the newfangled technology could eventually put builders out of business.
Baby steps
Despite the grandiose displays in China and Amsterdam, however, University of Minnesota building technology expert Blaine Brownell told Builder magazine that subdivisions full of printed homes are a long way off.
"In a field like 3-D printing there is a lot of pressure to be the first at something, but there's a big difference between being the first and actually having industry penetration and widely changing how the industry works," he told Builder.
Still, American builders are experimenting with the technology. Builder magazine points to Phoenix, AZ, design/build firm 180 degrees, which has used a 3-D printer to create to-scale models of its home designs. "There's only so much you can translate through drawings," architectural designer Sherwood Wang told the magazine. "Having something you can hold in your hand and flip around is good for us and for clients to use as a reference."
Brownell also said he expects product manufacturers to embrace 3-D printing "in the near future" to make hardware, appliances, and perhaps even bricks.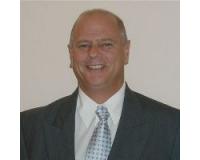 Author:
Victor DeFrisco
Phone:
561-951-3759
Dated:
February 25th 2017
Views:
68
About Victor: ...