Nonhomestead Property Owners Tax Increase At 10
TALLAHASSEE, Fla. – Nov. 29, 2016 – Under a proposal filed Monday by Sen. Tom Lee, R-Brandon, a 10 percent cap on how much the assessed value of many non-homesteaded properties can go up each year could be considered by voters again in 2018.
Lee's proposal (SJR 76) comes one year before the original cap is set to expire in 2019, and 60 percent of voters must approve the extension after lawmakers agree to put it on the ballot.
The original 2008 amendment that created the 10 percent cap in the first place also allowed homeowners to transfer Save Our Homes tax benefits to new residences, but the homesteaded transfer of tax credits does not have an expiration date, and it would not be impacted by Lee's proposal.
The 10 percent property tax cap is an important protection for Florida property owners, and Florida Realtors plans to work with lawmakers to make sure an extension appears on the 2018 ballot and is approved by 60 percent of Florida's voters.
"Failure to pass this joint resolution will result in one of the largest tax increases in the history of our state," Lee adds. "Florida voters will have the ultimate say on the 2018 ballot, but it is the Legislature's responsibility to act in a timely manner so these important provisions don't expire."
Save Our Homes puts an annual cap of 3 percent on increases in assessed values of homesteaded properties. The 10 percent cap is applied to second homes, rental properties, vacant land and most commercial property. The cap does not apply to agricultural lands, land set aside for conservation and tangible personal property.
The measure in 2008 was part of a wide-ranging amendment backed by then-Gov. Charlie Crist and the real estate industry. The 10 percent cap portion of the amendment does not apply to taxes collected for school districts and, at the time, 64 percent of Florida voters approved it.
Source: News Service of Florida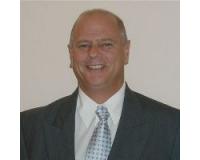 Author:
Victor DeFrisco
Phone:
561-951-3759
Dated:
November 30th 2016
Views:
153
About Victor: ...