What Happens To A Home When Couples Divorce
What happens to a home when couples divorce?
WASHINGTON – June 13, 2016 – In a divorce, real estate matters can get complicated quickly. Couples have several options to consider when deciding what to do with their home, such as selling and splitting the profit, buying out the other spouse or negotiating a delayed buyout.
Selling the home
Selling the home together and then splitting the profit may be the least complicated of the scenarios, according to a recent article on realtor.com.
"A lot of financial advisers and attorneys recommend that clients just sell the home," says attorney Brette Sember, author of "The Complete Divorce Guide." "It can often be the simplest way to solve all the problems. Everyone gets their share, and there is no lingering joint debt to resolve." Also, if selling the home for a profit, the money may then help pay for legal expenses from the divorce.
Buying out the spouse
Some exes opt to buy out the other spouse and stay in the home. They may have an emotional attachment to the home or choose that option "for the sake of the children." But sometimes the spouse must also consider whether keeping the home is financially feasible for their new situation.
For example, Natalya Price, a real estate professional with Coldwell Banker Residential Brokerage in New Jersey, says she had a client who wanted to remain in her five-bedroom home, but in two years her children would be leaving for college. "I asked her: 'Do you really need this big house with all these rooms? Would it be smarter for you to sell your home and rent an apartment or a condo within the same community?'"
In buyout situations, the parties need to tread cautiously too and be sure to get an appraisal.
"With a buyout, you have to be very careful," Price cautions. "Because there's no actual sale involved, the figures can be very subjective. Think about how many homes are listed and don't sell at that number. Until there's a buyer willing to pay actual money, it's just a number and you're banking your future on that."
Delayed buyout
Some divorcees opt for a delayed buyout, often if one spouse wants to stay in the home but can't buy the home outright at the moment. The staying spouse usually continues to make the monthly mortgage payments until he or she can afford to buy out the other.
"It can lead to a lot of potential issues if people aren't careful," says Nicholas Kensington, a real estate professional with The Matheson Team in Scottsdale, Ariz. "Since this arrangement can last years, there can be plenty of fights about how the house is being cared for."
Also, "the biggest issue is your name remaining on the mortgage," Sember adds. "If your ex doesn't keep up the payments, you're liable. It could ruin your credit rating if payments start to be missed or if the home is foreclosed on." Plus, it might affect your ability to buy another home.
Some real estate professionals specialize in helping divorced couples work through real estate issues.
Source: "How to Divide a House When You're Getting a Divorce," realtor.com® (June 7, 2016)
© Copyright 2016 INFORMATION, INC. Bethesda, MD (301) 215-4688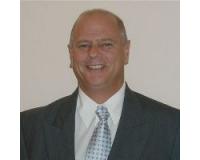 Author:
Victor DeFrisco
Phone:
561-951-3759
Dated:
June 14th 2016
Views:
202
About Victor: ...