10 Mistakes To Avoid When Buying A Home
1. Not Learning All Associated Costs
Find out how much you can get Pre-Approved for, as well as the closing cost and down payment needed in advance. There will be out-of-pocket costs you will need to pay to close the deal.
2. UNREALISTIC Home Expectations
Unless you're building to specifications and your budget has no limits, DO NOT expect to get EVERYTHING you want in a home. This will make the home process painful and long on time for both you and your real estate agent.
3. Not Paying For an Inspection
Always have an inspection completed by a professional inspector. Being cheap and Opting out could cost you more than the cost of the inspection if costly issues are discovered only after you've purchased the home. THE PROBLEM IS ALL YOURS AT THAT POINT
4. Not Researching the Neighborhood
Make sure that the neighborhood fits your needs and lifestyle. Where possible, try to get the scope on your potential neighbors. The last thing you want to discover is that your neighbors are actually FROM HELL only after you purchased the home right next door.
5. Not Thinking about Resale Value
Statistics show that today's home buyers look to move for one reason or another around the 7th year after purchasing a home. You definitely need to know what the home's value could be in the event you want or need to sell.
6. Buying the Wrong Type of House
Figure out your must haves are and DO NOT settle for less. Compromise in this area could leave you needing to sell a lot sooner than you planned.
7. Buying the First Home You See
It can be exciting to see a home you love right out of the gate, however, you might want to see a few other homes before making a final decision just to be sure that you're making an informed decision.
8. Being Too Indecisive
On the other hand, being toooo picky could cause you to miss the best home for you and your family. Especially in today's market, the best ones go quickly and you're not only one looking to buy your that great home.
9. Choosing The Wrong Agent
Choose an agent who is a FULL Time agent who works exclusively for you. One who is knowledgeable about the areas in which you want to buy.
10. Not Hiring An Agent All
And last but certainly not least, you probably would'nt go into court room to try to win your case against the attorney on the otherside. Transferring ownership of real estate is Technical, Legal, and Financial in nature . Just like practicing Law... its better left to those who've been trained to practice it everyday. Bottom Line. To avoid many of the pitfalls that can be associated with purchasing a home, you will want to hire a professional agent.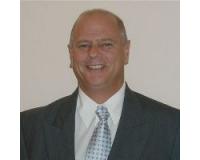 Author:
Victor DeFrisco
Phone:
561-951-3759
Dated:
March 24th 2017
Views:
105
About Victor: ...