10 Questions You Should Ask Your Lender
Unless your pockets are bulging at the seams with money, most people will need to borrow funds to purchase a home. Finding the right mortgage lender or mortgage broker is the first step in the home buying process. Before I get to the questions that you're eagerly anticipating, here are a few things to consider when selecting your mortgage professional.
Will you work with a mortgage broker or mortgage lender?
Brokers get paid a fee to shop your application around to find the best lender to fit your needs. Lenders on the other hand can only offer you the loan options specific to their particular institution (bank, credit union, etc.). Either way your mortgage professional should work for you. In order to provide you with the best client service, your lender should return your phone calls in a timely fashion and be capable of answering any questions you may have thoroughly. They should also inform you of your options and allow you to make a decision based upon what YOU are comfortable with. Avoid lenders who will try to push you into products of their choice. However, some home buyers will unfortunately not have as many options due to lower credit scores and debt to income ratio.
Ask family, friends and co-workers who have recently financed a home about their lender and their experience. Word of mouth is always helpful. Now! Once you have found a few lenders of interest here are some questions you should definitely ask them.
1. What is the interest rate? (be aware that rates change frequently)
2. What is the annual percentage rate (APR) fixed or adjustable? ( APR reflects not only the interest rate but also any points, mortgage broker fees, and other charges that you pay to get the loan)
3. How many points will you be required to pay? (fee paid directly to lender for a lower interest rate 1 pt = 1% of mortgage amount $100k mortgage = $1000 paid to lender)
4. What are the closing costs? (may include loan origination fees, discount points, appraisal fees, title searches, title insurance, surveys, taxes, deed-recording fees and credit report charges)
5. How long will it take to process the loan?
6. Is there a prepayment Penalty?
7. Does the lender have a first-time home buyers program?
8. What are the loan origination, underwriting, settlement and transaction fees?
9. What is the lenders track record on closing loans?
10. Ask how your credit history affects the price of your loan and what you would need to do to get a better price.
NOTE: To avoid adding too many inquiries to your credit report which would lower your credit score, it would be wise to obtain your own 3-in-1 report with FICO scores for the initial meeting with your mortgage professional because ordering your own report does not affect your score.
These are just a few questions. Please do not limit your home financing education to the above questions. Buying a home is a big deal and you will be locked into this agreement for years to come. Do your research and ask questions.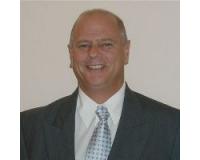 Author:
Victor DeFrisco
Phone:
561-951-3759
Dated:
March 24th 2018
Views:
94
About Victor: ...