10 Things You Need To Know About Home Inspections
10 Things You Need to Know about Home Inspections
Maria McCutchen
Homebuyers depend on a home inspection to ensure that they don't buy a pig-in-a-poke i.e. a home that needs more repairs than they can possibly afford. When you're buying a house, you want to know that it is sound, especially when it comes to the foundation, the roof, plumbing, electrical, etc. When you get a good deal on a home, it can turn into a really bad deal if it needs a new roof or other major repairs.
A professional home inspector is trained to find these problems and make a recommendation to the potential buyer. That way, you have the opportunity to either cancel the purchase contract or perform the repairs. In some cases, your real estate broker can go back to the sellers and either ask them to pay for the repairs or lower the price to account for the additional expense. Often, sellers would prefer to make an adjustment or have the repairs performed themselves rather than lose the sale.
If they do opt for the repairs, don't forget to have another home inspection to make sure the repairs have been performed correctly. So, here are ten important things to know prior to having a home inspection on your future home:
1. Check with Angie's List or HomeAdvisor
Get a recommendation for a reputable home inspector from someone other than your real estate broker. I learned this one the hard way. I used my broker's buddy for my home inspection and thought how nice it was when he kept saying glowing things about my beautiful new home in sunny Southern California. It never occurred to me that he was helping the broker by making sure the sale went through.
Later, we found plenty of things that he overlooked and they were simple things like noticing that the kitchen sink had a slow leak, or that the AC didn't really work, or that the jetted tub had a burned out motor. In addition, I let my broker handle getting the septic tank inspected and, lo and behold, it backed up into the house a month after we moved in. What a mess! I was really glad that I had good insurance because it was quite costly.
So, get your home inspection recommendation elsewhere, like Angie's List or HomeAdvisor. You may think that your real estate broker is helping you, but always bear in mind that they're in it for the money and they don't make a dime if you cancel the purchase. That doesn't make them bad people, it just makes them human.
2. Be There or Be Sorry
Attendance at your inspection is not mandatory, but it's an excellent idea. Just reading the report may not be enough for getting the full picture and seeing is understanding. If the home inspector doesn't want you to follow him or her around, that in itself is suspect. Ask yourself why and you probably won't come up with a valid answer any more than the inspector can. And, feel free to ask questions. You're paying for the inspection, so you should at least be able to do that. The inspection will take an entire morning or an afternoon.
3. Allow Enough Time
The inspection should require a full morning or afternoon, so be sure to allow yourself enough time to be there for the entire inspection. In addition, some inspectors make it a habit of sitting down with the homebuyer following the inspection for the purpose of explain everything and answering questions. And, a good inspector can offer estimates of the amount of money that the necessary repairs and/or upgrades could cost.
4. Take Notes
Your inspector will probably give you a written list of suggestions, but often he or she will say something that you need to remember for later. In my case, it was about the roof on an addition. The previous owners had a beautiful huge family room added on, but it had a flat roof. The home inspector said that the roof looked OK, but to keep an eye on any leaves that might clog the gutters and cause water to build up on that flat roof. I forgot to make a note of that and a downpour filled up that flat roof area just like a swimming pool and it leaked, destroying my late mother's beautiful piano, which I loved. Had I made a note, I would have been on top of the gutter situation before that rainstorm came. So, make note of even the smallest detail that the home inspection might mention.
5. Read the Report
Some buyers only take the time to give the inspection report a quick glance. Your home inspector should use language that is clear and concise. Knowledgeable home inspection professionals will usually state in easy-to-understand language exactly what is wrong the house and what it could take to fix it. Go online and look at some inspection reports to familiarize yourself with reading them. These days, many home inspection reports are presented in a digital format, so photos can be attached to show both the strengths and the weaknesses of the home. And, a picture is worth a thousand words, so ask the home inspection professional if they can give you a digital report complete with pictures.
6. Ask the Seller to Prep the Home
Inspectors really don't like it when the homeowners haven't prepared the home for an inspection. If the sellers really want the sale to go through, they will cooperate and make sure that the inspector can get to all necessary areas of the home. He or she shouldn't have to take all the stuff out of the closet to get up into the attic. Or, if a shed, basement or closet is locked, how can an inspector possibly do the job? So, advise the sellers that the home needs to be prepped for a proper and thorough home inspection.
7. Safety First
Watch to make sure that your home inspection includes everything related to the safety of your family. Things like smoke detectors and locations, fire doors where necessary, egress in bedrooms, ground fault interrupters, and safety glass are important. In addition, stairs are often overlooked by buyers. Just because they look good doesn't mean that they're safe. So, make sure the inspector checks the railings, stair height, and angles. Even an improperly installed handrail could catch on someone's clothes and cause them to fall down the stairs.
8. Home Systems
HVAC, plumbing, electrical are all important systems that the home inspection should include. Make sure that they are all thoroughly inspected by watching your inspector and asking questions.
9. Hiring Additional Professionals
Some items could require additional professionals, such as roofs, swimming pools and their equipment, sewers or septic tanks, sprinkler systems, and of course a termite inspection. Make sure that you ask your home inspection professional for recommendations in these areas.
10. Research
Do your research on any professional that you hire for an inspection prior to hiring them. Don't make the mistake that I made and just take one person's word for it. Ask how many inspections the candidate has actually done and check online for recommendations.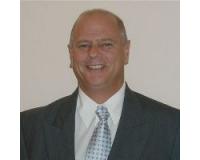 Author:
Victor DeFrisco
Phone:
561-951-3759
Dated:
January 5th 2017
Views:
179
About Victor: ...