10 Tips To Save Energy
Here are 10 easy ways you can reduce the amount of energy you are using and put a little extra cash in your pocket.
1. Replace your air-conditioning/heating filter every 30 days. The harder your unit has to work, the more energy it is using.
2. Stop those drafts and cover your windows with blackout curtains or window tint. Some of these tints can block out up to 73% of the heat and 95% of the UV rays. And we lose a lot of energy out the front door, so check the weather stripping. Its simple to replace and not expensive at all.

3. Try to use your appliances during "off peak" hours. Most people wash dishes and laundry during the day and this is when the power company charges the most for electricity.
4. Replace those light bulbs with LED. They only use pennies a month to run and you can buy them in bulk from places like Costco®.

5. Buy low flow shower heads & programmable thermostats.

6. Since we waste a lot of water every time you flush a toilet, you can do this simple trick: fill a half gallon jug with sand and place it in your toilet tank. This will save on the amount of water being flushed and it's cheaper than buying a new toilet!
7. Buy an energy cost monitor. This monitor with tell you how much energy you are using at any given time. You can turn appliances on and off and see the effects it has on your meter. Now you will be able to see how much that TV is really costing you.
8. Keep your refrigerator stocked. The more food/drink you have in there, the colder it will stay.
9. Use those ceiling fans! They don't use that much energy, but they will do a great job at moving the air around so the A/C doesn't have to run that much.
10. Use power saving strips and remember to unplug appliances that you are not using. Even if it is off and plugged in, it is still using energy!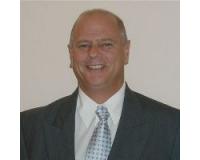 Author:
Victor DeFrisco
Phone:
561-951-3759
Dated:
April 3rd 2017
Views:
282
About Victor: ...