1000 Dollars In 12 Week
Saving $1000 in 12 Week Challenge
Finding it impossible to save the money you need?
Below are some helpful tips on how you can start saving money today.
Eating Out
Limit to 1 day a week, skip the drink, water is free in most places and skip the appetizers and desserts.
Sell, Sell, Sell
Sell those things that you no longer use such as clothes with the tags still on them, exercise equipment with the clothes hanging on them, or old furniture that has outlived its usefulness. "One man's trash is another man's treasure"
Skip Pampering
Forego the mani/pedi, massages and your weekly trip to the salon. WHAT!? I know, I know... it may seem a bit harsh... but try doing your own hair and nails at home for a bit.
Cut Travel Expenses
Plan your errands wisely by grouping the runs by location and proximity when possible. Try limiting them to a few times a week. You will save on the cost of gas.
Skip add on charges, in all places. The cost of that soda, coffee, magazines seem small but all add up over time.
Find Hobbies other than Shopping
Yes, I know... this one may seem particularly brutal as well. However, it will definitely save you lots of money to forego those admittedly satisfying shopping sprees. Try buying only those things that are absolutely necessary for a while. AND NO... that Michael Kors handbag is not a necessity.
Cut your entertainment spending by adding fun activities that cost little to no money; such as renting movies and having family night with a nice home cooked meal and a few board games.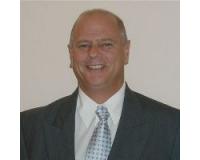 Author:
Victor DeFrisco
Phone:
561-951-3759
Dated:
November 12th 2016
Views:
82
About Victor: ...