11 MustDos For The FirstTime Homebuyer
11 Must-Do's for the First-Time Homebuyer
Are you a first-time homebuyer eager to get into the market? Here are steps to decide whether you're ready to take the plunge.
Check the selling prices of comparable homes in your area. Do a quick search of actual multiple listing service, or MLS, listings in your area on a number of websites, including the National Association of Realtors.

Use a mortgage calculator to get an idea of what your monthly mortgage payments would be if you bought today.

Find out what your total monthly housing cost would be, including taxes and homeowners insurance. In some areas, what you'll pay for your taxes and insurance escrow can almost double your mortgage payment.
To get an idea of what you'll pay in insurance, pick a property in the area where you want to live and make a call to an insurance agent for an estimate. You won't be obligated to get the insurance, but you'll have a good idea of what you'll pay if you do buy. For an idea of what you'll pay in taxes, check your property appraiser's website. Just remember that exemptions and the intricacies of local tax law can create differences between what a homeowner is currently paying and what you can expect to pay as a new homeowner.
Find out how much you'll likely pay in closing costs. The upfront cost of settling on your home shouldn't be overlooked. Closing costs include origination fees charged by the lender, title and settlement fees, taxes and prepaid items like homeowners insurance or homeowners' association fees.

Look at your budget and determine how a house fits into it. Fannie Mae recommends that buyers spend no more than 28% of their income on housing costs. Go much past 30% and you risk becoming house-poor.

Talk to reputable Realtors in your area about the real estate climate. Do they believe prices will continue falling or do they think your area has hit bottom or will rise soon?

Remember to look at the big picture. While buying a house is a great way to build wealth, maintaining your investment can be labor-intensive and expensive. When unexpected costs for new appliances, roof repairs and plumbing problems crop up, there's no landlord to turn to, and these costs can quickly drain your bank account.

Prepare for the hunt - If the numbers make sense for you, taking a few steps at the beginning of the home buying process can save you time, money and aggravation. Examine your credit. Right now, blemished credit or the inability to make substantial down payment can halt your homeownership plans. That's why it pays to look at your creditworthiness early in the home-buying process. Get your free annual credit report and comb through it for errors and unresolved issues. If you find mistakes, contact the credit reporting bureau to make sure they are corrected. It's also a good idea to get your FICO score, which will cost you a small fee.

Get your docs in a row. Collect pay stubs, bank account statements, W-2s, tax returns for the past two years, statements from current loans and credit lines, and names and addresses of your landlords for the past 2 years. Have them ready to show to the lender. This may seem like a lot, but in this age of tight credit, don't be surprised if your lender needs a lot in the way of documentation.

Find lenders and get preapproved. Getting preapproved for a mortgage helps you bargain from a position of strength when you are house hunting. The institution where you bank and a local credit union are good places to start your search.

If at first you don't succeed, try, try ... the government? If you can't find a bank willing to lend to you -- and in the current tight credit market, it's possible you won't -- consider getting an FHA loan. The Federal Housing Administration has a program that insures the mortgages of homebuyers. As a bonus, FHA only requires a down payment of 3.5% of the purchase price.
Parts of this article were from: Claes Bell, CFA • Bankrate.com

My name is Stephanie Albright and I specialize in helping buyers and sellers invest in real estate in South Florida, Treasure Coast and the Palm Beaches. I have 15 years of experience in the real estate industry which allows me to bring tools and solutions that exceed the expectations of my clients. I currently hold real estate licenses in Florida and Tennessee.
I am pleased to say that I educate myself on an ongoing basis to learn everything new about my business. The real estate business changes quickly, so I'm dedicated to being an expert in my field. I have designations such as, Short Sale Foreclosure Resource, (SFR) and I'm a graduate of the Graduate Realtor Institute (GRI). I've also been an Exit franchise owner and managing broker. I take my business very serious, so I'm able to share my knowledge with my valued clients.
I love my affiliation with an awesome company like Exit Realty, and Exit has the best tools and support, in the business. If you are considering listing your property in West Palm Beach, Wellington, Lake Worth, North Palm Beach, Boynton Beach, Palm Beach Gardens, or Loxahatchee; ask me about my latest internet marketing systems, strategies and websites. My website is: http://www.WPBareahomesearch.com. I would love the opportunity to earn your business and look forward to partnering with you to buy or sell your home.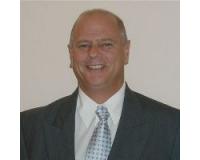 Author:
Victor DeFrisco
Phone:
561-951-3759
Dated:
May 17th 2016
Views:
659
About Victor: ...