13 Easy Investing Apps And Websites For Millennials
13 Easy Investing Apps And Websites For Millennials
Take advantage of a simple way to earn money on the side.

These 13apps and websites are designed to make investing almost effortless.
If you have not started investing yet, you may want to start taking care of your financial future today. It may take time, but the results are immensely rewarding and your future self will thank you.
Seedrs

.
An equity crowdfunding platform that is meant to make investing easy. It is a platform for startup owners and potential backers.
Seedrs simplifies the investing process by providing the means and tools to make informed decisions and crowd fund safely. Upon signup, all you need to do is follow your favorite startup's campaign and press a few buttons to invest. Amounts start from as little as $10.
Entrepreneurs set their campaign goals, and if they are not met within 60 days, you get your money back. Moreover, Seedrs is about to launch a secondary market -- a place where you can trade your shares with other investors.
Acorns

.
A unique way to invest in stocks and bonds, on a micro level.
Acorns combines saving and investing byautomatically investingyour spare change from every purchase you make throughout your day. For example, if you spend $4.60 on lunch, it rounds the amount to $5 and invests the additional $0.40. So, instead of stacking large sums, you plant small seeds in Acorns' investment program.
Acorns membership costs only $1 per month, or a 0.25 percentannual fee for accounts with $5,000 or more. If you are a student and have an .edu email address, you can sign up for Acorns free of charge for the upcoming four years.
Stash. Invest your money in the industries you support. Start with as little as $5, andyou have total control over where your money goes. Stash offers over 30 baskets of investment, so you can choose if you want to support environmentally friendly companies or someone from the entertainment, travel and leisure industries.
Stash is the ultimate novice investor's tool because it also provides tips and tools on how to build a sound personal portfolio. Pricing starts at just $1 per month including a free trial month. Portfolios over $5,000 pay a 0.25 percentannual fee.
M1 Finance

.
A long-term investment robo-advisor for people who want their money to work for them. It incorporates control and customization with the automation and cost structure of typical robo-advisors.
The M1 process goes like this: You open a free account and choose a portfolio template that fits your goals. For example, you can select a plan for retirement or for income earners, which replicates the security holding movements of American depository banks. If you do not like any option, you can create your own investment pie.
The initial investment is at least $100. The first $1,000 is handled free of charge. Investments up to $100,000 incur a 0.25 percentannual fee and accounts over $100,000 pay a 0.15 percentannual fee.
Robinhood

.
Anapp that seeks to disrupt traditional stock brokers. It offers an ability to buy and sell stocks for free.
How does the app make money then? For $6 per month, you can purchase the Robinhood Gold service, whichdoubles your buying power and provides access to after hours trading. Also, the app collects interest on the cash and securities stored in your account, just like the banks do.
In exchange, you get free, real-time trading. It is a great service for beginners, however, it is far from a full-service trading platform. The app lacks analytics and educational tools, therefore you might want to use it together with other financial information apps, such asBloombergorBenzinga.
Gold Tracker

.
Investors who seek stability often tend to look for commodities. Thus, tangible assets such as gold, silver or platinum become attractive investing options. If you are one of those peoplewho seeka greater sense of control or simply want to diversify your portfolio,Gold Trackermay come in handy.
It is exclusively an iOS app that helps to manage your precious metal resources with a clean user interface. It costs $2.99 and is available in the app store.
Openfolio

.
A free digital financial assistant that lets you quickly oversee the current state of your finances.
It allows you to bring all your financial accounts in one place, including bank, brokerageand other investment accounts. The app also equips you with smart insights, tips, forecasts and tracking along with a holistic view of all your financial affairs.
Also, you can compare your financial performance with other investors to see where you are lagging and make improvements.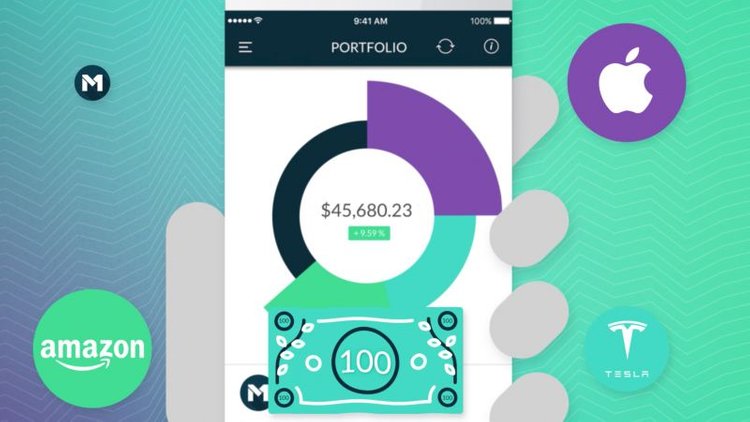 Betterment

.
An excellent robo-advisor for young investors. You can start with as little as $1 with a simple digital plan.
Betterment seeks to minimize investment risks and maximize the returns. All you need to do is state your income andgoals. Afterward, Betterment's award-winning portfolio management system does everything for you. So, if you do not have much time to get involved with investing, it might be the right option for you.
The service charges a 0.25 percentannual fee and 0.40 percentcommission for premium accounts with more than $100,000.
FeeX

.
The self-proclaimed "Robin Hood of fees." Just like its inspirer, it is on a noble mission to take from the rich to give to the poor.
If you have an old 401(k) or IRA savings account, you might want to check this one out. FeeX checks all of your commission fees and helps you find the ways to reduce them.
The best part is that FeeX is absolutely free. If it manages to reduce your costs, FeeX earns its share via referral agreements with other financial service providers, so essentially it is a win-win for everyone.
SigFig

.
Another robo-advisor service. It has the highest starting investment level on this list as it offers customized portfolios starting at $2,000.
However, it has its benefits. SigFig streamlines the process of investing, so all you need to do is enter your age, investment period, income information and risk level and you will get a recommended portfolio that fits your needs.
Also, it offers portfolio tracking and personalized human advice for free. So, you can make use of it even before you fund your SigFig account.
It only charges the accounts with more than $10,000. The annual rate is 0.25 percent. Accounts between $2,000 and $10,000 are managed free of charge.
Wealthfront

.
One of the best robo-advisors in the market. It is designed to make investing simple and profitable.
It is a superior service for young investors who prefer hands off asset management. Also, it offers many handy features, such as financial planning, tax loss harvesting, direct indexing and free portfolio reviews.
To start with Wealthfront, you need a $500 initial investment, and your first $10,000 is managed without any fee. For larger sums, the standard fee of 0.25 percentapplies.
WiseBanyan

.
One-of-a-kind robo-advisor which requires only $1 to start. More importantly, it does not charge any annual fees. Therefore, all its basic services are entirely complimentary.
WiseBanyan makes money by selling personalized solutions for individual investors. The company firmly believes in financial empowerment and that investment future holdsno extra costs.
Overall, it is a decent investment service with many advanced features such as automatic rebalancing, tax-loss harvestingand cash position.
Estimize

.
A financial estimate service based on the wisdom of the crowd. That does not sound smart, but it has already proven to be more accurate than Wall Street 74 percent of the time.
Estimize crowdsources insights from almost 60,000 analysts and reports on more than 2,000 stocks per quarter. In that way, the platform can produce unbiased and more accurate financial predictions.
You can use Estimize to forecast the profits of your portfolio. The website provides estimates for particular stocks that you can use for your investment decisions. Registration is free, so everyone can join and contribute their expertise.
Credit: www.entrepreneur.com/topic/real-estate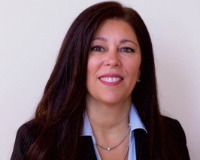 Author:
Caterina Cintorino
Phone:
561-577-7796
Dated:
March 30th 2018
Views:
119
About Caterina: As a resident of Boynton Beach for over 25 years, Caterina has extensive knowledge of the Boynton Be...