20 Quotes From Socrates That Are Full Of Wisdom
Here are 20 quotes from Socrates that are full of wisdom.
1. Wisdom begins in wonder.
2. The only true wisdom is in knowing you know nothing.
3. To know, is to know that you know nothing. That is the meaning of true knowledge.
4. Be as you wish to seem.
5. Education is the kindling of a flame, not the filling of a vessel.
6. Strong minds discuss ideas, average minds discuss events, weak minds discuss people.
7. To find yourself, think for yourself.
8. He who is not contented with what he has, would not be contented with what he would like to have.
9. Be slow to fall into friendship, but when you are in, continue firm and constant.
10. By all means marry; if you get a good wife, you'll become happy; if you get a bad one, you'll become a philosopher.
11. Sometimes you put walls up not to keep people out, but to see who cares enough to break them down.
12. Let him who would move the world first move himself.
13. The only good is knowledge and the only evil is ignorance.
14. Contentment is natural wealth, luxury is artificial poverty.
15. Do not do to others what angers you if done to you by others.
16. Every action has its pleasures and its prices.
17. We cannot live better than in seeking to become better.
18. Prefer knowledge to wealth, for the one is transitory, the other perpetual.
19. Death may be the greatest of all human blessings.
And last, but not the least,
20. Know thyself.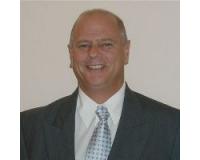 Author:
Victor DeFrisco
Phone:
561-951-3759
Dated:
April 5th 2016
Views:
291
About Victor: ...