22 Best Things To Do In West Palm Beach Florida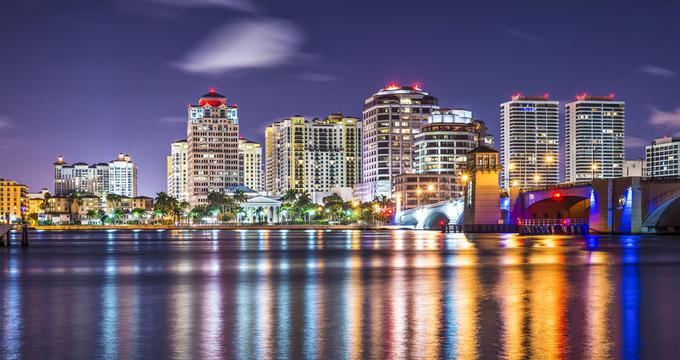 Plan a weekend trip to West Palm Beach where you will find great museums, a vibrant downtown, beautiful gardens, outstanding performing arts, unique wildlife habitats and great restaurants. Visit the Norton Museum of Art, view tropical plants from six continents at Mounts Botanical Garden, stroll through the Ann Norton Sculpture Gardens, shop at the farmers' market, and view rare animals at McCarthy's Wildlife Sanctuary.
Best things to do in West Palm Beach, Florida for families include the Palm Beach Zoo, the South Florida Science Center and Aquarium and Grassy Waters Nature Preserve.
»

Norton Museum of Art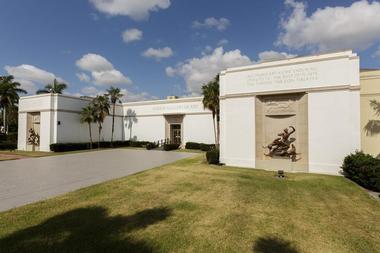 The Norton Museum of Art is well known for its diverse and engaging collection of both local and international works and is one of the best things to do in West Palm Beach, Florida. Located in downtown West Palm Beach, the Norton Museum of Art showcases over 7,000 pieces with an emphasis on European, Chinese, and American artists.
The museum has gained popularity due to its unique approach to attracting visitors through specialty programs and events. With a bursting calendar of events that features attractions for people of all ages (including families) and programs, workshops, and classes throughout the week, the museum is both an art collector and engaging community epicenter. Read more
1451 S Olive Ave, West Palm Beach, Florida, Phone: 561-832-5196
Top Florida destinations: 25 Best Things to Do in St. Augustine, Florida.
»

Downtown West Palm Beach
Well known as a distinct shopping and dining center, Downtown West Palm Beach is a charming and popular attraction. This entertainment district is filled with galleries, restaurants, and retail shops just blocks from South Florida's white sandy beaches.
The area, which is filled with some West Palm Beach's trendiest eateries, shops, and entertainment options, is also a popular event destination. If you are wondering what to do in West Palm Beach FL today, this is a great place to start exploring. Throughout the year, Downtown West Palm Beach is known for hosting a variety of events ranging from music festivals to outdoor movies to holiday festivities.
301 Clematis St 200, West Palm Beach, Florida, Phone: 561-833-8873
More road trip ideas: 17 Best Things to Do in Orlando.
»

Mounts Botanical Garden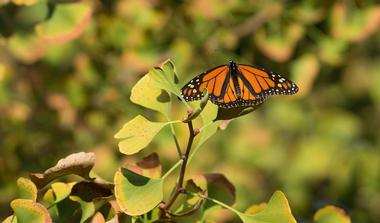 Like
This Article

Like
VacationIdea
Mounts Botanical Garden is West Palm Beach's largest and oldest public garden, home to nearly two thousand types of tropical plants deriving from six continents. The various plant species are housed in several distinct gardens, including an exotic trees garden, tropical fruit garden, herbs garden, and citrus and palms garden.
Mounts Botanical Garden is one of the top West Palm Beach attractions. Additionally, a variety of other gardens, of which there are over 20, are on site, and they feature a diverse range of ecosystems and natural habitats from butterflies to extremely rare and unique plants, a rose garden, a begonia garden, and a Mediterranean garden. Each area comes with literature and interpretive education on the unique qualities of each garden, including its growth and maintenance requirements. Read more
531 N Military Trl, West Palm Beach, Florida, Phone: 561-233-1757
You are reading "22 Best Things to Do in West Palm Beach, Florida" Back to Top
»

McCarthy's Wildlife Sanctuary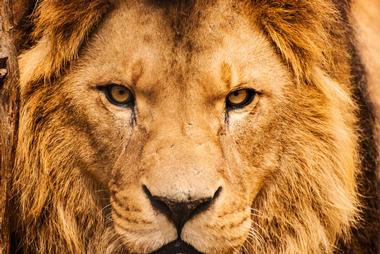 McCarthy's Wildlife Sanctuary treats hundreds of native South Florida animals every year. Through guided on site tours, visitors are able to experience the facility and interact with several different animals. Visitors can learn about the rescue process, including how the sanctuary aids local wildlife officials to capture wounded animals, and take a peak into the rehabilitation center, including a treatment clinic and recovery room for the orphaned or injured creatures.
If you are wondering what to do in West Palm Beach, Florida with kids, this is a great place to visit. Finally, McCarthy's offers an outreach program to educate the public on how to interact with wildlife, and advocates for measures to advance the protection of animals in the wild.
12943 61st St N, West Palm Beach, Florida, Phone: 561-790-2116 (website)
More places to visit: 25 Best Things to Do in Key West, Florida.
»

Kravis Center for the Performing Arts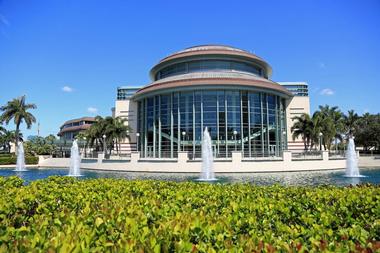 The Kravis Center for the Performing Arts is a hub of cultural and entertainment options, and it is known as a premiere community center in the Southeast United States.
Popular for attracting famous performances, high profile acts, and renowned shows, there is no lack of entertainment options at the Kravis Center, and the calendar of events is often filled with the names of the best and brightest in show business.
The website of the Kravis Center for the Performing Arts provides information on upcoming shows, concerts, and performances on its online calendar, along with ticket purchasing options. If you are looking for romantic date night ideas in West Palm Beach, watch a performance at the Kravis Center.
701 Okeechobee Blvd, West Palm Beach, Florida, Phone: 561-832-7469 (website)
Fun places to visit & what to do last minute: Great Family Attractions and Free Activities
»

Ann Norton Sculpture Gardens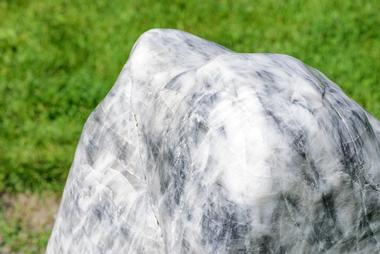 A historic West Palm Beach feature, Ann Norton Sculpture Gardens are situated on the grounds of the former home of Ann Weaver Norton. The property is open to the public and displays over 100 sculptures created by the artist between 1905 and 1982.
The structures are placed around the property, and they are located in the home, the gardens, and the studio. Information on each piece, including its materials and date of conception, is also provided. Interpretive education is also available on site, allowing visitors to learn more about this iconic American artist, including her early life, education, artistic endeavors, and her long-lasting legacy.
253 Barcelona Rd, West Palm Beach, Florida, Phone: 561-832-5328 (website)
Vacations for Couples, Packages & Date Night Ideas: Best Romantic Getaways
»

South Florida Science Center and Aquarium
With a mission to open the public's minds to science through interactive participation, engaging events, and community-based interaction, the South Florida Science Center and Aquarium is a premiere educational and recreational facility. The museum boasts over 50 diverse hands-on exhibits, including 8,000-gallon salt water and fresh water aquariums that house both exotic and local marine life.
Additionally, a state of the art planetarium that screens educational and feature length films and an interactive exhibit hall, complete with an Everglades exhibit displaying the rich and diverse Everglade ecosystem, provide visitors with no shortage of opportunities for engaged learning and entertaining educational pursuits. If you are looking for best things to do in West Palm Beach with kids, this is a great stop.
4801 Dreher Trail N, West Palm Beach, Florida, Phone: 561-832-1988 (website)
»

Palm Beach Zoo & Conservation Society
Located in downtown West Palm Beach, the Palm Beach Zoo & Conservation Society is a 23-acre campus that is home to nearly 700 species of animals. The lush tropical habitat is home to a variety of animals both local and exotic, and the zoo features a variety of permanent exhibits along with traveling educational programs.
The museum's most notable exhibits include a Florida-specific gathering filled with creatures native to the state, a lizard house, a koala and wallaby habitat, a Tiger habitat (which also houses monkeys, tortoises, and tamarinds), and a Tropics exhibit, which is home to a variety of Central and South American animals, including moneys, anteaters, jaguars, and bush dogs. Read more
1301 Summit Blvd, West Palm Beach, Florida, Phone: 561-533-0887
You are reading "22 Best Things to Do in West Palm Beach, Florida" Back to Top
»

West Palm Beach Green Market
This local farmers' market is an ideal West Palm Beach event for visitors to find the area's freshest locally grown and created produce, including fruits and vegetables, home made goods such as meats, cheeses, baked goods, drinks, and other delicacies, along with fresh cut flowers and plants, and more.
Created to provide the community with seasonal access to locally grown produce while simultaneously supporting the Southern Florida agricultural community, the Green Market is a widely utilized source for both local buyers and sellers.
For information on seasonal availability and the market's varying hours, you can visit the Green Market website, which provides up to date information. (website)
More vacation ideas: 20 Best Things To Do in Miami This Weekend.
Get away with kids: Best Family Vacations
»

Antique Row Art & Design District
West Palm Beach is home to the renowned Antique Row, a charming neighborhood featuring nearly 50 shops filled with antiques, fine arts, deco period pieces, contemporary and vintage furnishings, and more. The Row is a charming walking district, and the alignment of the shops was designed so that visitors could easily stroll between stores.
Known as one of the premiere antique shopping districts in the country, Antique Row is often heralded as one of the most charming and unique antique destination experiences. A full list of shops and a district map is available on the Row's website.
3711 S Dixie Hwy, West Palm Beach, FL, Phone: 305-495-0784 (website)
Holiday ideas: Birthday, Anniversary, Girlfriend Getaways
»

Ragtops Automobile Museum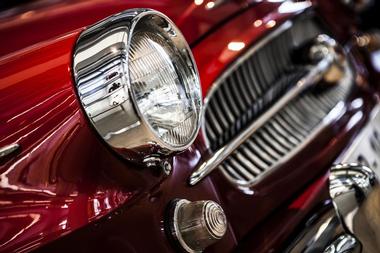 A premiere destination for vintage automobile lovers, Ragtops Automobile Museum showcases a variety of unique automobiles, special interest pieces, and authentic memorabilia throughout a nearly 10,000 square foot facility. The on site museum hosts a variety of interpretive and interactive exhibits, along with displays of dozens of high interest, specialty automobiles for visitors to peruse.
Throughout the year, Ragtops Automobile Museum is host to a variety of events, including traveling presentations and various temporary displays. Additionally, the museum highlights a variety of automobile and transportation history, along with details on the specific vintage models available on site for guests to examine.
426 Claremore Dr, West Palm Beach, FL, Phone: 561-655-2836 (website)
»

The Taste History Culinary Tour
Centered on the multicultural population of the West Palm Beach area, the Taste History Culinary Tour dedicates itself to providing guests with an immersive and comprehensive experience. Touching on the variety of flavors that exist in the area, each tour features a cultural array of food tastings, along with an entertaining and engaging background on food history and culture.
With a goal to get tourists away from the touristy areas of the city, the bus-led tour takes visitors to food centric neighborhoods in areas like Lake Worth, Delray Beach, and more, where the ethnicity of food ranges from Cuban to French to Italian and beyond.
561-243-2662 (website)
»

Table 427
Table 427 is open for dinner, and it serves high-end fresh and seasonally inspired meals. This Mexican fusion restaurant is focused on providing flavorful and vibrant dishes inspired by Chef Roberto's Latino heritage. The authentic ingredients and cooking methods of the finest Mexican dishes have been amped up at Table 427, where the Chef's modern innovations create a unique and exciting palate.
The restaurant offers a cozy ambiance with soft colored walls and vibrant décor that accentuates the rich wooden surfaces, creating a welcoming and casual environment. Outside, a small exterior dining area is also available for seating.
427 Northwood Rd, West Palm Beach, FL, Phone: 561-506-8211 (website)
»

Avocado Grill
This farm-to-table lunch and dinner serving eatery is known for its fresh ingredients and bold flavor combinations. Serving a variety of small plates, raw bar items, seafood inspired tapas, and sushi alongside a vast cocktail menu, Avocado Grill turns traditional American dishes into Caribbean inspired culinary adventures.
With an emphasis on locally inspired and farm-grown ingredients, the focus of Avocado Grill is on fresh and vibrant flavors. The shop's atmosphere is both unique and charming, with an eclectic décor scheme and a warm, intimate ambiance. Guests can also choose to dine outside on the shop's covered patio.
125 Datura St, West Palm Beach, FL, Phone: 561-623-0822 (website)
You are reading "22 Best Things to Do in West Palm Beach, Florida" Back to Top
Browse more great weekend getaways.
»

ArtHouse 429
This unique and modern gallery is a recent addition to the West Palm Beach art scene. Located in the Northwood Village of West Palm Beach, ArtHouse 429 has quickly become a fundamental contributor to what is widely known as the city's art district since its opening in 2013.
ArtHouse 429 considers itself a platform for emerging artists, and the gallery prides itself on its involvement in the pioneering environment of entrepreneurs, restaurateurs, shop owners, and gallery directors in this up-and-coming neighborhood. Stocked with high quality, unique, and collectible fine art, ArtHouse 429 is an ideal destination for art enthusiasts.
429 25th St, West Palm Beach, FL, Phone: 561-231-0429 (website)
»

kitchen
Serving high-end dinner to West Palm Beach guests, kitchen is an upscale eatery known for its innovative approach to standard American dishes and its relaxed take on fine dining. Chef Matthew Byrne is an elite, storied chef, and has cooked around the country for some of America's most well known individuals.
He opened kitchen as an outlet for serving the highest quality of food using the simplest, most delightful methods. The restaurant space is intimate, balancing a contemporary edge with modern furnishings and trendy décor. The shop ambiance remains both high end and relaxed, curating a welcoming and refined atmosphere.
319 Belvedere Rd, West Palm Beach, FL, Phone: 561-249-2281 (website)
»

West Palm Beach Airboat Rides
West Palm Beach Airboat Rides offers guests a truly unique South Florida experience with private, guided tours on the unique floating-on-water airboat that is renowned for racing around Southern Florida swamplands.
With several different packages to choose from, guests can elect to travel via airboat through a brief tour of the Florida Everglades with the Full Throttle trip, a more laid back in depth examination of the marshlands with the Everglades Explorer trip, or an intensive Eco Tourist ride, which is perfect for those looking to learn about the area's history and explore the depth of the backcountry.
561-252-4030 (website)
»

Aioli
Aioli is a West Palm Beach breakfast and lunch eatery that also provides the option to pick up meals to go for dinner. Chef Michael Hackman, a fixture on the culinary scene of Palm Beach, opened Aioli after building a successful career traversing popular dining hot spots.
He now specializes in casual gourmet meals and offers high quality salads, sandwiches, sides, and dinners to go, with a menu featuring locally inspired and seasonal ingredients. The eatery is outfitted with laid back, trendy details, including reclaimed wood walls and iron detailing. Aioli is counter order and self-serve, adding to the space's relaxed ambiance.
7434 S Dixie Hwy, West Palm Beach, FL, Phone: 561-366-7741 (website)
»

Rapids Water Park
Rapids Water Park is a popular warm weather destination. Featuring a wave pool with waves up to six feet tall, a quarter mile long lazy river tubing experience, thirty-five distinct water slides, and a separate area for children and toddlers, Rapids Water Park offers family based entertainment for people of all sizes and ages.
The park divides its attractions into three categories: the biggest, featuring intense and exhilarating rides, the coolest, for laidback and relaxing trips, and the wettest, which are the most water intensive experiences. Rapids Water Park also has changing rooms and showers, along with a café for meals, snacks and drinks.
6566 N Military Trl, Riviera Beach, FL 33407, 561-848-6272 (website)
You may also like: 50 Best Florida Weekend Getaways.
»

Grassy Waters Nature Preserve
Grassy Waters Nature Preserve is a wetlands ecosystem stretching across a nearly 30 square mile area of West Palm Beach. This Preserve is both a regional attraction and a utility for the city, as it is the primary fresh water supply for West Palm Beach and the surrounding islands.
Aside from providing fresh water, the Preserve also offers hands-on, interactive, educational opportunities for visitors, who are able to tour the grounds and facilities to learn more about the wetlands and the area's history in the visitor's center and through public education programs. Additionally, several miles of trails stretch across the landscape through the Preserve, and are open to guests to use free of charge.
»

Jim Abernethy's Scuba Adventures
With a plethora of scuba adventures to chose from, Jim Abernethy's has options for every diver. For beginners, Jim Abernethy's Scuba Adventures' offers training programs, certifications, and general diving classes based on the diver's needs, including pool and ocean training. For those looking to gain some experience, Joe's offers some simple, local dives, including trips to sites just off the coast of Palm Beach.
For divers looking for a more immersive experience, Joe's offers live aboard options on their state of the art ship, where divers cruise on board for several days at a time, dive daily, and receive the pampering attention of Joe's staff.
216 U.S. 1, West Palm Beach, FL, Phone: 561-842-6356 (website)
»

Relish
Located in the historic West Palm Beach neighborhood of Northwood Village, Relish is a burger centric eatery that serves up a wide variety of high quality burgers, toppings, gourmet shakes, and craft beers in the afternoon and evening. Relish features an extensive menu of burger options, providing diners with a truly customized dining experience.
The space itself is bright and festive, and the counter service ordering is accented by a well-lit and vibrantly decorated space that is casual but far from typical fast food burger joints. Instead, Relish provides a polished and updated take on quick food, with a modern indoor dining space and outdoor bistro seating.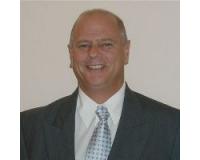 Author:
Victor DeFrisco
Phone:
561-951-3759
Dated:
July 7th 2016
Views:
176
About Victor: ...