5 Healthy Food For Kids
Child obesity has become a national concern especially since the eating habits of children will determine their future health and welfare. With the evolution of two income families, it becomes harder and harder to make healthy meals, let alone spending family time around the kitchen table. Making healthy foods for your children and yourself doesn't require you to be a gourmet chef. Here are 5 foods that are healthy and nutritious that can be made into foods both you and your children will eat.

Flaxseed

This plant food is chock full of Omega-3 fatty acids which are needed for optimal brain development. You can buy it both as whole seed or ground, but ground is recommended because it is absorbed better. All you need to do to get a healthy dose of this super food is to sprinkle a little of it onto your cereal, or add it to the batter of any baked goods you may make such as cookies or brownies. Almost anything you cook or bake can be given a health boost by adding Flaxseed.
Sweet Potato:

Sweet potato is one of the most nutritious vegetables around. Sweet potatoes have Vitamin A which helps to keep eyes healthy, and also acts as an antioxidant. Babies in particular love sweet potatoes because they are naturally sweet and the color is appealing to infants. Keep the habit of making dishes with sweet potatoes for your kids as they get older by making it regularly as a side dish such as baked sweet potato casserole or mashed sweet potatoes. Add some cinnamon or brown sugar and marshmallows for a little extra sweetness and you have a winning recipe to help keep your kids eating healthy. Even sweet potato fries are a much healthier alternative to regular potatoes or chips.

Yogurt:

Probiotics contained in yogurt is important to keeping stomachs healthy and full. Yogurt is also an excellent source of protein which healthy bodies need to grow, and the fat content of yogurt is generally quite low meaning your kids can eat a lot of it each day and still maintain a healthy weight and energy level. Plain nonfat or low-fat yogurt or Greek yogurt is the best, but most kids will prefer something added to make it more palatable on a regular basis. Greek yogurt with fruit, nuts, or honey is your best bet. The right kind of yogurt should have "live and active cultures" And since calcium is important for your children's teeth and bones, you will find that yogurts typically contain more calcium than a cup of milk.

Salmon:

Salmon may not come to mind as a food your child would want to eat, but wild salmon (not farm raised) is one of the best sources of protein and Omega-3 fatty acids that are a must for healthy brain development and long term healthy hearts. Salmon is much easier and healthier to prepare and eat than ground beef and its natural flavor requires little seasoning in order to taste great. You can make Salmon in a variety of ways such as serving it as a steak with those previously mentioned sweet potatoes or try serving it as a delicious Spongebob Krabby Patty by adding a whole wheat bun, lettuce, pickle, ketchup and mustard. A healthy side dish of fresh fruit goes nice as well.

Mango:

This tropical fruit provides almost a whole days supply of vitamin C which is a critical component to keeping kids' immune system strength. It is great for building healthy teeth and gums and is also a perfect source of fiber. The best way to serve it is to juice it yourself and then serve it on ice or make homemade mango ice-cream or a smoothie. A really tasty treat for dessert is to make a banana, mango, yogurt smoothie. It will fill your kids' stomachs up and tastes great as well.

Don't forget to eat the same stuff as the kids. Watching you eat healthy is almost as important as making them eat healthy. Sit with your kids for as many meals in the day as you can and take a few minutes to make both you and your kids healthy meals. Your kids will thank you!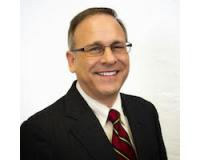 Author:
Stephen Snow
Phone:
561-291-1783
Dated:
March 25th 2016
Views:
226
About Stephen: ...