5 Simple Tips To Conquer Your Public Speaking Fears
If you would rather die, than speak in public, you may not be alone. "Fear of public speaking was found to be a more pressing concern than death, according to a ranking of society's most pervasive fears." Statistics show that more than 70% of adults fear public speaking. Sooo... below are 5 helpful tips that will help you conquer that fear and win over your audience.
1. Have a conversation with your audience
Think of it more in terms of simply having a conversation with the audience as if you were speaking to one person. Making your speech more conversational will relax you as well as the audience. Doing so could open the door for questions from your audience that will allow you to really engage with them.
2. Share your knowledge
When you know your subject matter and prepare it well, it breeds confidence. Thinking of your speech, or shall we say conversation with your audience, as way to share some valuable information that will help them will also take the pressure off.
3. PowerPoint as an assistant only
Minimize the number slides you use and use more images and bullet points that will capture your audience's attention, rather than a lot of text will allow you the freedom to go off script and be more engaging.
4. Slow Down
When we get nervous we tend to speak quickly which makes the audience feel rushed. Gordon says, "If you speak slower than you would normally," it helps you relax and to your audience you will sound relaxed and confident.
5. Don't Put Too Much Pressure on yourself
Relax, you're not performing brain surgery. No one's life hangs in the balance if you make a few mistakes. For the most part, it's simply a conversation with others who really want to hear what you have to say. Have you ever gone to hear a speaker with the hopes that your speaker will stumble and bumble? No, most people don't. Your audience truly wants you to succeed.
So, the next time you need to speak in public, remember, its more about the mindset you have going into it. If you relax, slow it down and view it as sharing your knowledge and expertise with some people who want you to succeed and want to hear what you have to say, it will be a piece of cake.
Source: "Five public speaking tips for people who fear public speaking" April 1, 2018, Marc Gordon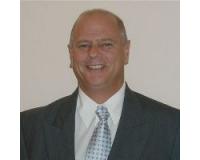 Author:
Victor DeFrisco
Phone:
561-951-3759
Dated:
May 1st 2018
Views:
33
About Victor: ...