5 Tips To Narrowing Down Your Home Search
When searching for a home one of the most difficult stages for potential buyers is narrowing the field. How can someone decide when there always seems to be a "next great thing" just waiting to come on the market, or 2-3 homes that all have close to what you're looking for?
Here are a few tips to help you hone in on that perfect home when there are just too many to choose from:
1. Make a list of must haves. Knowing what you need to have in a home, whether it be location, a 1st floor master, or a gated community, being able to pinpoint those needs will help you with your decision.
2. Have a list of what you do NOT want. Understanding your non-negotiable is crucial. A home may seem almost perfect, but if it is not in the school zone you need it to be in, or have a large enough yard for the fur baby you should feel whole about walking away.
3. Pay attention to the price per square foot. While there is truth to the saying, "you get what you pay for," when comparing similar homes the difference in the price per square foot can prove to be a black and white way to make that final decision.
4. Don't ask all of your friends and family for their opinions. While many people love to seek the approval of others, in the case of a home search too many opinions can cloud your judgment and taint your decision making.
5. Last but not least, trust your instincts. If you walk into a home and feel like you've walked into "your home" don't fight it.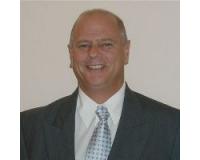 Author:
Victor DeFrisco
Phone:
561-951-3759
Dated:
March 1st 2016
Views:
355
About Victor: ...