A Real Estate Broker Or A Talking Frog A Little Bit Of A Real Estate Humor
As realtors' job can get a little stressed or serious, here are some funny lines to lighten up your day:
A Real Estate Broker Or A Talking Frog? - A Little Bit Of A Real Estate Humor Real Estate Broker

Two women were walking through the woods when a frog called out to them and said: "Help me, ladies! I am a real estate broker who, through a curse, has been transformed into a frog. If one of you will kiss me, I'll be returned to my former state!"
One woman took out her purse, grabbed the frog, and stuffed it inside her handbag. The other woman said, "Didn't you hear him? If you kiss him, he'll turn into a real estate broker!"
The second woman replied, "Sure, but these days a talking frog is worth more than a real estate broker!"
A broker was dismayed when a brand new real estate office much like his own opened up next door and erected a huge sign which read 'BEST AGENTS.'
He was horrified when another competitor opened up on his right, and announced its arrival with an even larger sign, reading 'LOWEST COMMISSIONS.'
The broker panicked, until he got an idea. He put the biggest sign of all over his own real estate office. It read: 'MAIN ENTRANCE'
The homeowner got into his grubbiest clothes on Saturday morning and set about all the chores he'd been putting off for weeks.
He'd cleaned the garage, pruned the hedge, and was halfway through mowing the lawn when a woman pulled up in the driveway and yelled out her window, "Say, what do you charge for yard work?"
The fellow thought for a minute, then answered, "The lady who lives here, lets me sleep with her."



This country is great. It's the only place where you can borrow money for a down payment, get a 1st and 2nd mortgage and call yourself a homeowner.


This house is 5 minutes from shopping … if you have an airplane.


If you want to know exactly where the property line is, just watch the neighbor cut the grass.

Realtor sign–We have "lots" to be thankful for.

The dream of the older generation was to pay off a mortgage. The dream of today's young families is to get one.


They have an all-electric home. Everything in it has been charged.

Real Estate Agent Ad: "If we don't sell your house within two weeks, we will gladly refund every cent you have not paid us yet."
For more go to http://capropertyfinder.com/real-estate-jokes-pictures-comics-cartoons-humor-one-liners/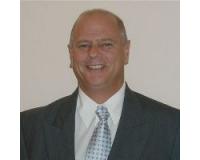 Author:
Victor DeFrisco
Phone:
561-951-3759
Dated:
February 6th 2017
Views:
262
About Victor: ...