A Trick Clients Can Use To Save On Insurance
A Trick Clients Can Use to Save on Insurance
DAILY REAL ESTATE NEWS | THURSDAY, JULY 14, 2016
To save money on home insurance premiums, try raising the deductible on the home insurance policy – but carefully consider if there is enough money saved before doing so.
"The bottom line is that you want to make sure you are comfortable with the deductible amount you've selected," says Stacy Molinari, personal lines and claims manager of Insurance Marketing Agencies, Inc. "And that means you need to make sure you have enough of a financial cushion to cover the deductible. Otherwise it could cost you more in the long run."

But for those who are comfortable with a higher deductible, you may be able to unlock quite a bit of savings. A new report commissioned by insuranceQuotes.com examined the impact of increasing a home insurance deductible by using a hypothetical two-story, single-family home covered for $140,000. The study's research team then looked at how much an annual U.S. home insurance premium can decrease after raising the deductible.
The study found that for the average nationwide home insurance premium of $1,034, raising the deductible from $500 to $1,000 could amount to a 7 percent in savings. Raising the deductible from $500 to $2,000 could result in a 16 percent savings, and an increase from $500 to $5,000 could net a 28 percent savings.
"A higher deductible is a signal to the insurance company that the home owner is less likely to file claims because they are agreeing to a higher threshold for doing so," says David Reiss, law professor and research director at Brooklyn Law School's Center for Urban Business Entrepreneurship. "And the less likely you are to make a claim, the lower your premium is going to be."
How much you could potentially save from increasing your home insurance deductible largely depends on where you live.
For example, the states where owners likely will save the most from raising their home insurance deductible from $500 to $1,000 are: Rhode Island ($187 in average savings); North Carolina ($165 in savings); and Connecticut ($156 in average savings).
The states where owners will save the most by raising it to $2,000 are: Florida ($480 in average savings); North Carolina ($392 in savings); Rhode Island ($362 in savings)
The states where owners will save by raising their deductible to $5,000: Oklahoma ($669 in savings); Florida ($562 in savings); Rhode Island ($522 in savings).
Source: InsuranceQuotes.com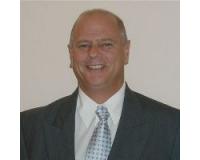 Author:
Victor DeFrisco
Phone:
561-951-3759
Dated:
July 14th 2016
Views:
224
About Victor: ...