ALL THE WORLD IS A STAGE
The National Association of Realtors' survey states that 74 percent of homebuyers begin looking for a home online. Given this fact, it makes logical sense to present a home in the most positive light possible, a point many sellers and their agents dismiss. How many times have you scrolled through photos of a home only to see the corners of the rooms, toilet seats up, a cluttered kitchen and bedrooms with clothes strewn everywhere from the bed, to the floor, to the furniture? Not pretty.
Conversely, empty rooms, photos of windows, bare walls and ceilings with fixtures missing gives the home a cold presence. The emotion isn't warm and fuzzy, but cold and vacant.
Just as important as exterior curb appeal, and interior must draw the potential buyer in. If the property is vacant, a professional stager can turn a house into a home. It doesn't take much - a few pieces of furniture placed to enhance a room, a potted plant and an open book conveniently left behind on a side table brings the property to life.
Optical Illusions
Room size is difficult to estimate without furniture. Empty rooms look smaller than they are, with the concept of furniture placement at odds with reality. If you're selling a home that has small bedrooms, bring in a full or queen bed to make it look larger. Fill up a large room with a king bed, side tables and a foot bench.
Vignettes
Create a sense of someone living in the house by placing a comfortable chair in a corner, with magazines on the adjacent side table. A lush potted plant fills up another corner, and an empty pet bed filled with toys defines a room as one that is occupied.
Be Welcoming
An empty hallway immediately sends echoes throughout the house. Add an inexpensive rug, a hat rack and umbrella stand, and create the feeling that people will be passing through any moment.
The Kitchen

A colorful pot, a vase of flowers, vibrant hand towels and a bowl of fake fruit make a kitchen look lived in. If there is a counter or a table, set it with napkins and silverware and china. All add to the ambiance of this most important room.
Bathrooms
Fresh towels, a bowl of fragrant soaps and a colorful shower curtain bring a dull bathroom to life. Take before and after photos to see the difference for yourself.
Staging
Stage the rooms by yourself, or hire an expert. Either way, a home that exudes life attracts more life.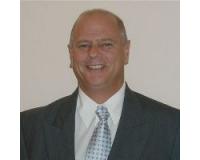 Author:
Victor DeFrisco
Phone:
561-951-3759
Dated:
March 29th 2016
Views:
282
About Victor: ...