Beat The Heat With Pet Safety Tps
Make these warm weather adjustments to keep your pets in top condition and ready to enjoy all the season has to offer with these safety tips.
Keep them Hydrated - Heatstroke can be fatal to pets, so access to a clean water bowl both inside and out is critical in the summertime.

Serve Up Healthy Snacks - Its Picnic Time. Protect your Pet's health by preventing them from ingesting food intended for Humans, and opt instead for food and treats that fit their special needs.
Never leave your pet in a parked car - Studies show that on a hot day, temperatures inside a car can reach more than 160 degrees in Five minutes! Leaving pets in the car "just for a minute" is never a good idea.
Provide skin protection - Just like humans, dogs can experience sunburn and even skin cancer. Apply a sunscreen where hair is thin and skin lacks pigment (nose, ears and sensitive areas) every day your dog is outside.
Groom regularly - The right grooming tool can dramatically reduce shedding by removing the undercoat and loose hair without sacrificing the healthy top coat.
Avoid hot surfaces - Dog's pads may seem tough, but sidewalks and pavements, even sand can get hot in the summer, burning dogs pads and causing blisters. To prevent this, walk on the grass and schedule your walks for early mornings and evenings.
Provide Outdoor Relief - Shaded grassy areas are best, because grass releases moisture and keeps your pet cooler.
Keep water safety in Mind - Even if you think your dog is a good swimmer, a life jacket is very important if you take them on a boat.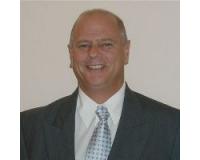 Author:
Victor DeFrisco
Phone:
561-951-3759
Dated:
April 5th 2016
Views:
166
About Victor: ...