Beautiful Dining Rooms
New This Week: 5 Dining Rooms That Know How to Have a Good Time
You can add some fun to your room decor, whether your taste is traditional, contemporary or something in between
Mitchell ParkerAugust 26, 2016 Houzz Editorial Staff. Home design journalist writing about cool spaces, innovative...More
EmailCommentLike8BookmarkPrintEmbed
To many people, a formal dining area brings to mind a certain antiquated stiffness that doesn't seem to dovetail nicely with a fun-loving modern world. But this notion couldn't be further from the truth. The following dining spaces show how any style can convey a feeling of formality while not taking itself too seriously.
Dalliance Design LLC1. Transitional
Designer:Nicole Guthreau and Stephanie Tamayo ofDalliance Design
Location: Summit, New Jersey
Size: 272 square feet (25.2 square meters); 16 by 17 feet (4.8 by 5.1 meters)
Homeowners' request:Bump out a bay window for more space and add bigger, transitional windows. Replace dated furniture and add new finishes. "Our client really wanted the space to be one-third transitional, one-third midcentury and one-third Hamptons, so to do this we needed to take an eclectic approach," designer Nicole Guthreau says.
Fun factor: Large (60-inch-diameter) capiz chandelier from a Brussels hotel.
Other special features:Dramatic dark blue-gray ceiling pops against neutral walls. Vintage 1940s dining table. Hardwood floors in half Jacobean and half classic gray stain. Regal tufted wing chairs in denim-like blue woven fabric for the host seats. Lucite drapery hardware.
Designer secret:"Painting the ceiling a darker hue is a simple trick anyone can use to add depth to their space," Guthreau says.
"Uh-oh" moment:"When the chandelier came in from overseas, we realized that it only had one bulb," Guthreau says. "We assumed there were going to be additional recessed lights added to the ceiling, but alas the architect probably thought that we would add a fixture with more light output. Cut to the paint already being done and we couldn't get back in the walls. Luckily, the space gets ample amounts of natural light, and with the addition of some lamps we were back in business again."
Also on the team:Custom Creations(cabinetmaker);R. Keller Construction Co.;Rosen Group (architect);Andrew Frasz(photographer)
Dining table: The Harp Gallery; host chairs: Jessica Charles; side chairs: Baker Furniture; rug: Restoration Hardware; drapery fabric: Waterpolo Cloud, Kravet; drapery hardware: Lux Holdups; lamps: Visual Comfort; decanters: Joe Cariati; artwork: Julia Contacessi; chandelier: 1stdibs; buffet: Custom Creations
See more of this home
The Very Thing Ltd2. Traditional
Designer: Leigh Jones ofThe Very Thing
Location:Burlington, North Carolina
Size:156 square feet (14.4 square meters); 12 by 13 feet (3.6 by 3.9 meters)
Homeowners' request:Replace old grass cloth with wallpaper that would work with the existing window treatment and rug.
Fun factor:Large-print wallpaper.
Other special features:Antique walnut drop-leaf dining table, made by Hinkle-Harris.
Why the design works: "Wallpaper often works to balance spaces that are not symmetrical or have no architectural interest," designer Leigh Jones says. In this case, where the dining room is open to the living room, the wallpaper consolidates both spaces.
Designer secret: "The rugs in both spaces are nearly identical, which creates a flow between the spaces," Jones says.
Also on the team:Smith Cameron Photography;Mary Beth(stylist)
Wallpaper (discontinued): Designers Guild; valance: Scalamandré; rug: Rosecore; chair fabric: Nina Campbell; lamps: Bradburn; furniture: antiques

See more of this home
Julie Dunfee Designs3. Contemporary
Designer: Julie Dunfee
Location:Wheaton, Illinois
Size:336 square feet (31.2 square meters); 21 by 16 feet (6.4 by 4.8 meters)
Homeowners' request:A clean, contemporary feel with a lot of color and warmth.
Fun factor: Square, lightly distressed table that can seat eight people.
Other special features:Fireplace focal point wrapped in quartzite stone. Colorful dining chairs.
Designer secret: "I love to add a bit of height to any room I design by placing the drapery to the ceiling, and hide the hardware so the drapery can really shine and become its own work of art," designer Julie Dunfee says.
"Uh-oh" moment:"At one point in the build of the kitchen, the island was made bigger than the original plan, thus making the space where the table was to go a bit smaller," Dunfee says. "Seeing as we had already purchased the table and chairs, we had to modify the depth of the countertop on the island to make sure everything would fit."
Also on the team: Davidson Custom Homes (builder); Tommy Nguyen of Flooring Impressions (tiler); Mike Kaskel Photography; Elegant Custom Drapery
Drapery: Kravet; table: custom, Mackenzie Dow; chairs: Designmaster Furniture; fireplace stone: Night Glitter quartzite ledgerstone, Lewis Floor & Home; light fixture: Elegant Lighting; wall paint: Shoreline, Benjamin Moore; chair fabric: Fabricut; hippo sculpture on table: Neiman Marcus
Sullivan Building & Design Group4. Farmhouse
Designers: This project was a collaboration among Nancy Gracia ofBare Root Design Studio, Molly Hanisch ofSullivan Building & Design Group, Bradley Sullivan ofCider Press Woodworksand the homeowner.
Location: Doylestown, Pennsylvania
Homeowners' request: A new home that would emulate the Colonial style of the town, with a dining area and kitchen that would appear to have been added on over time.
Fun factor: Window bench with custom cushions.
Other special features: Wood beam that helps define the space. Farm-style table and chairs.
Also on the team:Ralph C. Fey(architect);Paul S. Bartholomew(photographer)
Thomas O'Brien Reed 1-light sconces: Visual Comfort, available on Houzz; New England Stretcher Base table: J.L. Treharn; Windsor-style chairs: similar available on Houzz; rug: Restoration Hardware; 3-light aged brass chandelier: Menlo Park Collection, Hudson Valley Lighting, available on Houzz; cushions: custom; throw pillows: mix of custom, Pottery Barn and HomeGoods
alisha gwen interior design5. Modern
Designer: Alisha Gwen
Location:Pittsburgh
Size:180 square feet (16.7 square meters); 12 by 15 feet (3.6 by 4.5)
Homeowners' request:Use the colors in the existing artwork as inspiration for a top-down redecorating effort.
Fun factor:Bright colors and patterns.
Other special features:Original artwork. Glass-like tabletop made by applying an aniline dye finish to the wood top. "It brought out the wood pattern in the tabletop and complemented the artwork," designer Alisha Gwen says.
alisha gwen interior design"Uh-oh" moment:"The window is arched, and the placement of the window trim in connection with the ceiling left no wall space to mount a standard rod and brackets," Gwen says. "We had to get creative and source drapery hardware that mounted to the ceiling."
Also on the team:Fischer Renovation (construction); Erin Alvarez (photographer)
Drapery fabric: Quadrille; drapery hardware: Kravet; dining table and buffet: Century Furniture; dining chairs: Vanguard Furniture; chandelier: Arteriors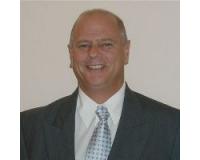 Author:
Victor DeFrisco
Phone:
561-951-3759
Dated:
August 26th 2016
Views:
213
About Victor: ...