Boomers Renting More Than Buying
Baby boomers are the fastest-growing group of renters in the nation and increasingly drawn to the convenience of apartment life. Between 2009 and 2015, the number of renters ages 55 and older jumped 28 percent, while renters ages 34 and younger only increased 3 percent, according to Census data.
Further, more than 5 million baby boomers nationwide are expected to rent their next home by 2020, according to a 2016 study by Freddie Mac.
"You would think they would be buying and investing in property, but a lot of people like the convenience and ease of renting," Phillip Salem, a real estate pro with Triplemint, told CNBC. "A lot of millennials are moving into brand-new rentals, and a lot of boomers are saying, 'That's what I like, too.'"
More companies are offering "ease of living" products and services. For example, Ollie, a national co-living brand, markets an all-inclusive experience in fully furnished micro-unit studio apartments or micro-suites (less than 400 square feet). With micro-suites, renters have private bedrooms but share the kitchen, bathroom and other common areas.
Ollie says just under 20 percent of its tenants are over the age of 50. The company also offers a butler service for such tasks as watering plants and making beds; and each of Ollie's buildings offer social activities for tenants, such as ski trips and guacamole-making contests.
"Boomers are seeking something urban," says Ollie cofounder Chris Bledsoe. "They want cultural vibrancy, and they want to be close to where their kids and grandkids are."
Zach Ehrlich of New York-based brokerage Mdrn. Residential launched a concierge-like rental service called Stoop, which offers short-term leases.
"There are a lot of seniors finding that they want to have more flexibility," Ehrlich told CNBC. "They also want to have some sociability, whether they lost a spouse or are separated or just don't have a family unit."
Wendy Sanders, a broker with Douglas Elliman in the New York, told CNBC that downsizing boomers are also showing a willingness to sacrifice extra square footage for a brand-new home.
"They're looking for maintenance-free living," Sanders says. "When the toilet overflows, they want someone to take care of it."
Source: "Baby Boomers, Like Millennials, Are Flocking to Rentals Offering a 'Hands-Free' Lifestyle," CNBC (Nov. 25, 2017)
Courtesy of INFORMATION INC., Bethesda, MD (301) 215-4688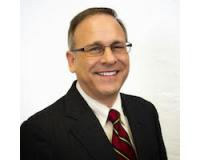 Author:
Stephen Snow
Phone:
561-291-1783
Dated:
December 6th 2017
Views:
86
About Stephen: ...