Buying A Home With Pets In Mind
Pets are a important part of the family, therefore, their needs should also be considered when purchasing a home.
When buying a home with pets in mind below are a few tips on what you should be looking for:
If you have pets that are home bodies like birds or reptiles your needs will be different from dog or cat owners who let their pets roam outdoors unsupervised.
The health and age of your pet, also plays an important role in the layout of the home. Older pets who may not be as mobile so they may be better suited for a home with fewer stairs and a flat landscape.
The size of the dog plays a part too. Larger, more athletic dogs, may need more space to run, burn off energy and execise; requiring a larger yard. And conversely, yards with steep hilly landscaping may not be ideal for smaller dogs or dogs with joint issues.
Homes that run up to unfinished areas can be risky for any pet, since other wildlife, like raccoons, deer, coyotes etc. may already have taken up residence and may see your furry friend as a potential invader.
If your pet not only likes to enjoy frolicking on the landscaping, but also enjoys eating it as well, then you should be looking at the yard and surrounding areas for plants that may be poisonus to your pets. While landscaping installed by the current homeowner is easy to address... unfinished areas around the home that may contain poisonous plants will be more difficult to control. Therefore, a fence should be considered.
Adding fencing, however, brings about its own issues. Is the yard large enough? Does the community allow such exterior alterations? Can you do so cost effectively?
Homes with water fronts are loved by most. However, If your pet enjoys taking a dip everytime they're out in the yard, this could mean more mess for you to clean up. On a more serious note though, living in sunny south Florida has a very unique concern. Can you say Gator? Yes, from the water your dog may look like the catch of the day for the random alligator.
Age of the home. Homes built prior to 1978 may still have lead based paint in them and any paint that comes off from being scratched can cause lead dust to enter the air. Any lead paint eaten by your pet can pose a health risk for those who like to chew drywall or cats who like to scratch the walls.

Flooring! Hardwood floors can be slippery and may pose a hazard to your furry friend. You may want to consider carpet instead. Also pet claws can take a toll on hardwood floors, causing many scratches over time.
Carpets are also subject to pet damage from pet accidents, intentional scratching or chewing of the carpet. You will need to determine which will be less costly replacing carpet or resurfacting hardwood.
Bottome line
The terrain, outdoor predators and other animals, the layout and flooring of any house can impact your pet's health and the condition of the home.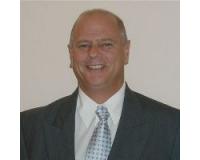 Author:
Victor DeFrisco
Phone:
561-951-3759
Dated:
April 10th 2017
Views:
96
About Victor: ...