These days many homeowners opt for a natural stone countertop in their kitchen, and by far the most popular choice is granite. In fact, a Zillow Digs analysis found that home listings touting granite countertops can help sell your home nearly 40 days faster.
But if you want your granite to stay looking good for years to come, you'll need to develop a maintenance plan so it stays in tip-top shape. This DIY will teach you step-by-step how to seal granite countertops.
Granite is a porous stone, so liquids and food can penetrate the surface and leave marks on your precious countertops. You need to seal your granite to block liquids from getting into the stone.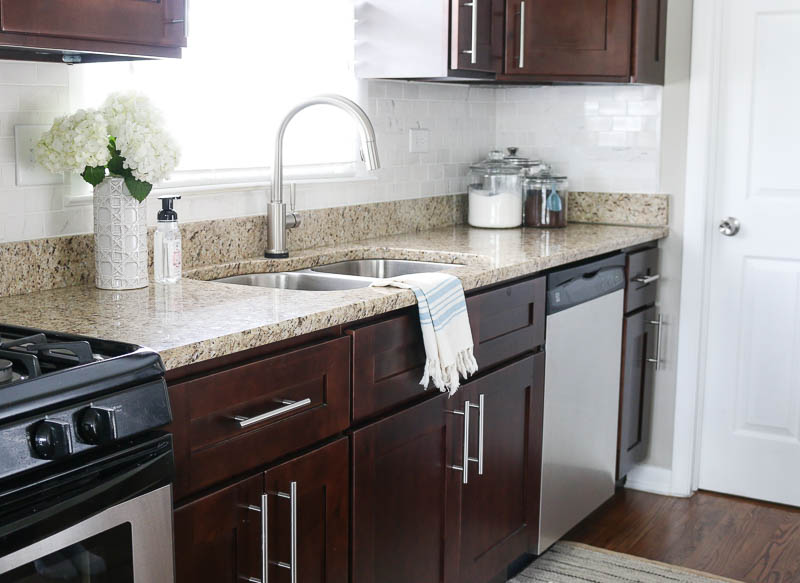 Don't worry, sealing granite is not difficult or time-consuming. In fact, you'll probably be blown away by just how easy it is.
But first things first…how do you know if it's time to seal?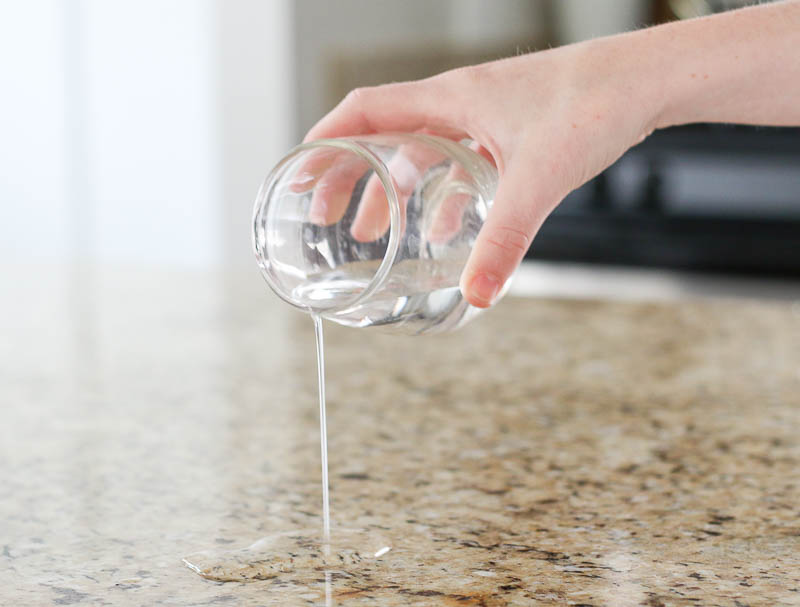 We recommend sealing your granite about once a year. But there's a little trick you can do to see if your countertops are in need of some TLC.
Simply take some water and pour it onto your countertops and let it sit for 30 minutes. If the water beads up and doesn't penetrate the stone, the seal on your granite is strong and liquids are not penetrating the surface. However, if the water gradually seeps into the stone then you definitely want to seal your countertops. Here's how to do just that.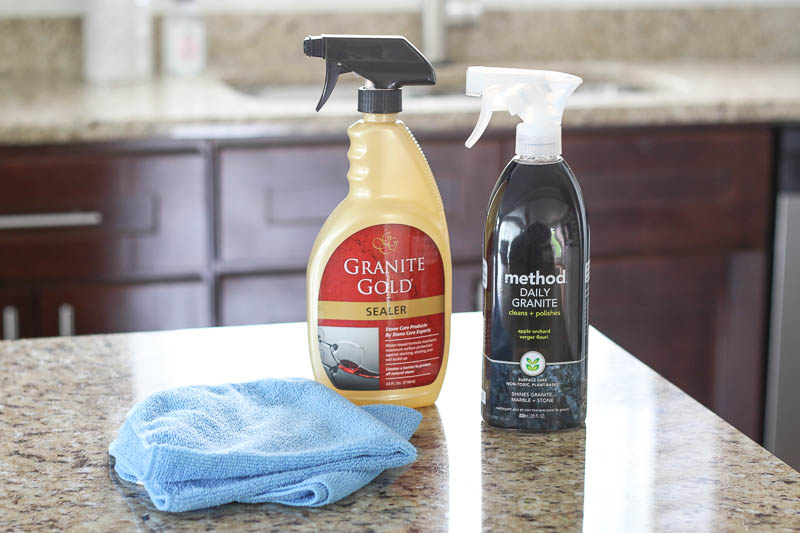 Supplies:
Daily Granite cleaner

Granite Gold Sealer

Lint-free rags (grab a few of these)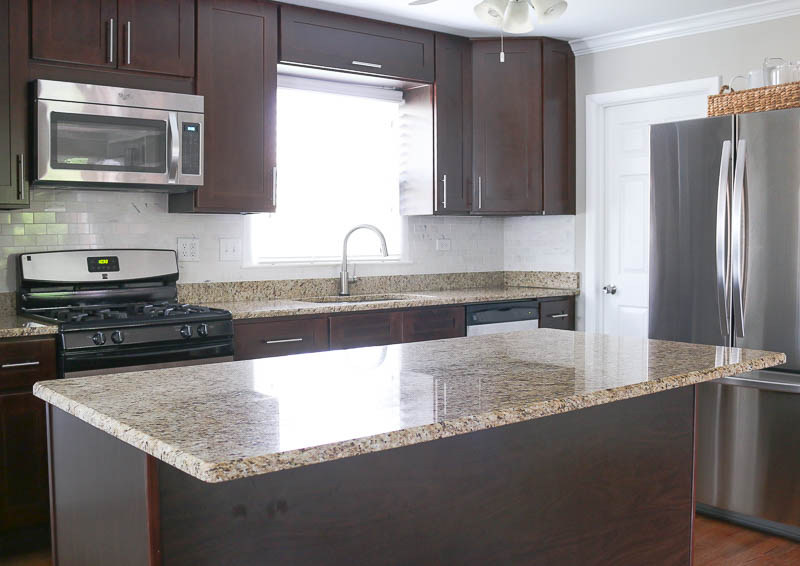 STEP 1: Clear your granite countertops. You'll want to remove everything from your counters to have them nice and bare and ready for cleaning.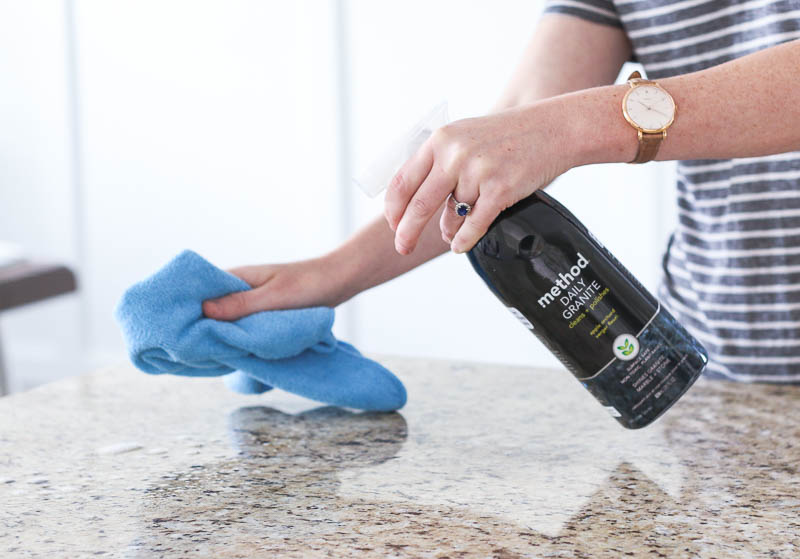 STEP 2: Now give your countertops a good cleaning using the granite cleaner of your choice. You'll want to get any crumbs, spills, and last night's dinner off of your countertops.
STEP 3: Use a lint-free rag to clean and dry the surfaces. Your counters must be fully dry before you start sealing the granite. We recommend that you clean your countertops at night, let them dry overnight, and then move onto Step 4 in the morning.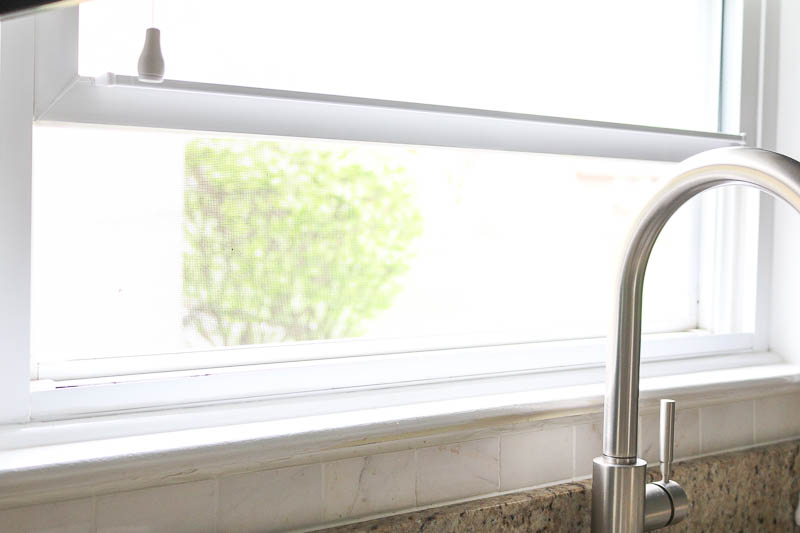 STEP 4: Before you start sealing, you might want to open a window for air circulation. The fumes from the sealant are not too overpowering, but it still has a pungent smell. To prevent an overwhelming scent in your kitchen, open a door or window while you seal.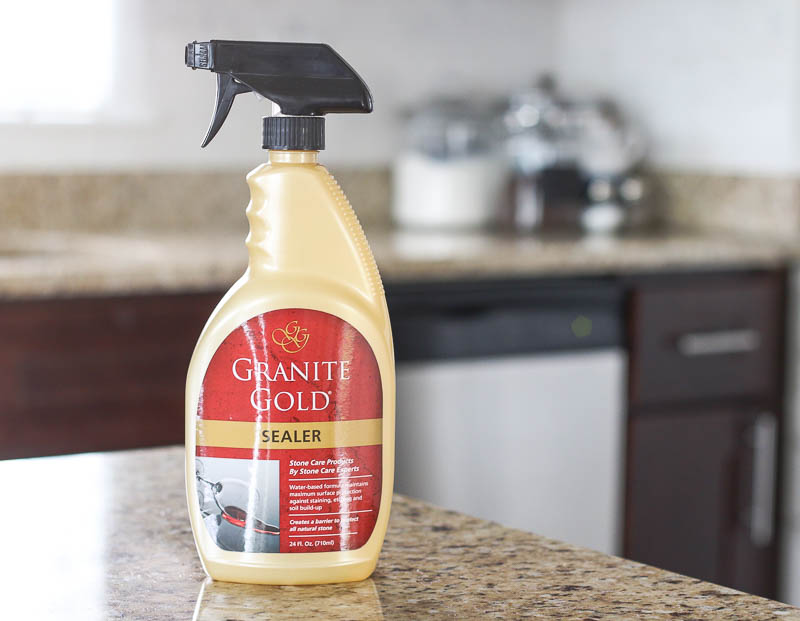 STEP 5: Choose a granite sealer of your choice. We've had a lot of success with this Granite Gold product; it's designed to resist both water and oil-based stains. It's also safe on food prep surfaces … which is obviously pretty darn important considering this is your kitchen!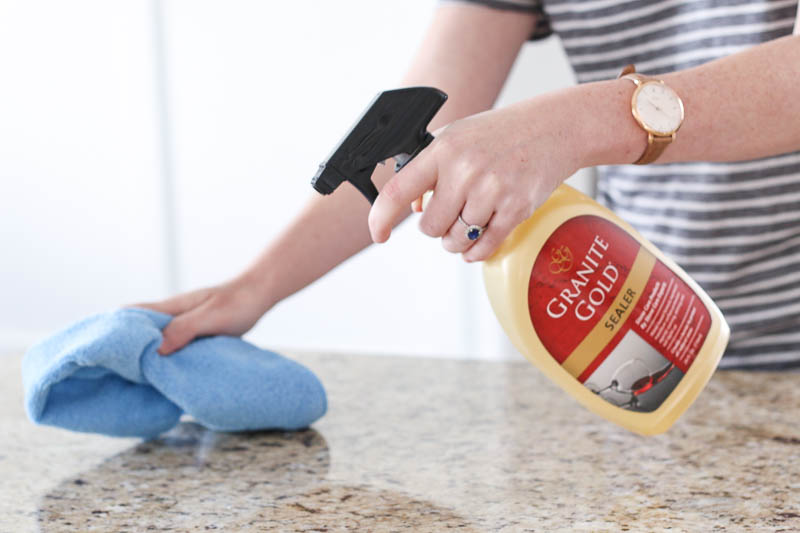 STEP 6: When it comes to using a granite sealing product, you'll want to work in small areas at a time, about 3-by-3-feet. Spray on a generous amount of the sealer and then quickly wipe it into the surface.
Rookie Tip: You may want to test the product on a small inconspicuous area of your counter to make sure it doesn't damage your particular stone.
STEP 7: Work your way around your kitchen, until you have applied the product to every granite surface. You do not want to let the sealer dry on your countertops, or else it will leave a haze. So be sure to wipe it up as you go.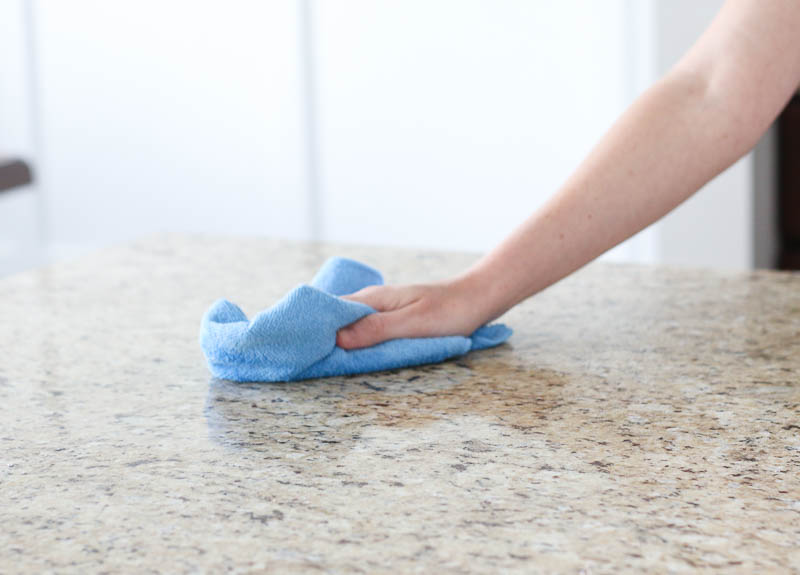 STEP 8: Now time for a little arm workout: Take the lint-free rag and buff the counters in a circular motion. Make your way around the kitchen, until everything is buffed and shiny!
It will take about 24 hours for the sealer to properly cure, so try to avoid using the kitchen during that time. (Hey, it's an excuse to forgo cooking for the night and order takeout!)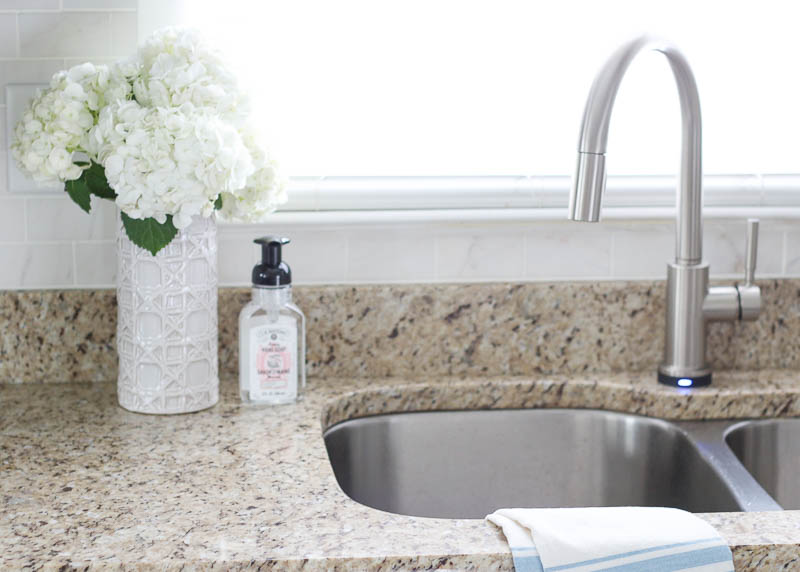 And seriously … that's it! Just a little bit of spraying and wiping and you're on your way to protected granite countertops. Now bring on the red wine and greasy pizza boxes because these sealed countertops can handle it!