Court Rules Against Zillow For Photo Copyright Use
SEATTLE – Feb. 13, 2017 –A jury ruled that Zillow Group must pay $8.24 million for using copyrighted photos past the date specified in the contract, in an issue that the National Association of Realtors® (NAR) says could potentially impact Realtors. The issue was noted in a form published by the United States Security and Exchanges Commission.
The case centered around Zillow's use of listing photos supplied by VHT Inc., a real estate photography company, for its home improvement site Digs. VHT claimed that it owned the photos and, by contract, allowed their use only to market active listings – but that Zillow used the photos beyond that timeframe.
VHT's contractual Terms of Use (TOU) were in contracts often made with real estate agents and brokers who sent the photos to Zillow in order to advertise an active listing. In the suit, VHT said that Zillow failed to remove photos from its listing website once a property was sold and used VHT photography on Digs without permission.
According to NAR, Zillow argued during the trial that the case couldn't continue without joining VHT licensees in the case – the brokers and MLSs who used VHT services and provided their photos to Zillow. Zillow said those brokers and MLSs, by sending those photos to Zillow, had granted Zillow perpetual use of imagery and indemnified Zillow.
"Zillow had no way to know how VHT's license agreements (signed with brokers and agents) defined the scope of the agents and brokers' rights in VHT photographs," the company said in the motion.
Judge James L. Robart rejected that argument, saying in December that VHT "is not required to join all infringers in a single action."
The court's decision to focus only on Zillow's use of the photos was good news for the brokers and MLSs that provided VHT photos to Zillow, says NAR General Counsel Katie Johnson. However, the decision doesn't mean VHT can't still sue the brokers and MLSs for copyright infringement.
© 2017 Florida Realtors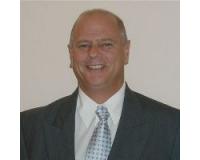 Author:
Victor DeFrisco
Phone:
561-951-3759
Dated:
February 14th 2017
Views:
49
About Victor: ...