DID YOU KNOW According To A Leading Provider Of Data To Lenders Total Cash Home Sales Fell To 35 Of
The Nobel Prize winner quoted above would no doubt have been encouraged by the somewhat contradictory findings of Fannie Mae's latest survey.Their Home Purchase Sentiment Index (HPSI) hit an all-time high in May, as more people than ever said it would be a good time to sell their homes.Unfortunately, fewer of those consumers felt it was a good time to buy. This seeming paradox can be resolved by noting that home prices, nationally, continue to climb. This is appealing to sellers, but when they then become buyers, many are hampered by the slow wage growth that continues to plague the U.S. economy.
In fact, the HPSI revealed that only 18% of respondents reported their income was significantly higher than it was a year ago. Fannie Mae's chief economist pointed out, "The current low mortgage rate environment has helped...and fewer than half of consumers expect rates to go up in the next year."The CoreLogic Home Price Index posted a 6.2% annual increase in April, but projected the gain would slow to 5.3% in the year ahead.Buyers are still showing up, evidenced by the Mortgage Bankers Association report that purchase applications went up 12% for the week ending June 3. That includes an adjustment made for the Memorial Day holiday.
BUSINESS TIP OF THE WEEK... Take charge of your business by taking charge of your day. There will always be unexpected events, but set your priorities first thing, then make sure they're accomplished by EOD.
>> Review of Last Week
BREXIT WORRIES, OIL WOES...Friday, stock prices went south for the second day in a row, as investorsbecame jittery about theJune 23 vote which could see the U.K. exit the European Union. Many analysts worry this so-called Brexit could shock the global economy, but those who don't believe it would matter much in the long run got falling oil prices to fret over anyway. The S&P 500 ended down a tick, the Nasdaq down a bit more, but the Dow ended ahead.Pollsters in Britain say the Brexit vote is too close to call, which is why the Fed is expected to leave rates alone at this week's meeting, waiting for the U.K. result before they risk disturbing things further.
A thin week of economic reports didn't offer up much to calm Wall Street nerves. The final read on Productivity in the first quarter showed it declined at a 0.6% annual rate. In the past year, Productivity is up a barely visible 0.7%. Friday saw the University of Michigan Consumer Sentiment index fall to 94.3 in June, landing below its reading a year ago.At least we got Initial Unemployment Claims well under 300,000 for another week.The Federal Deficit came in at $52.5 billion in May versus the $84.1 billion we ran a year ago. The twelve-month deficit "narrowed" to $479.3 billion last month, down from $510.9 billion in April. In Washington, this passes for good news.
The week ended with the Dow UP 0.3%, to 17865; the S&P 500 down 0.1%, to 2096; and the Nasdaq down 1.0%, to 4895.
Falling stock prices and inflation expectations sent investor money straight into bonds. The 30YR FNMA 4.0% bond we watch finished the week UP .04, at $107.02.National average 30-year fixed mortgage rates dropped inFreddie Mac's Primary Mortgage Market Survey for the week ending June 9. This extends the window for homebuyers to take advantage of near historically low borrowing costs.Remember, mortgage rates can be extremely volatile, so check with your mortgage professional for up-to-the-minute information.
DID YOU KNOW?... According to a leading provider of data to lenders, total cash home sales fell to 35% of all closings in the first quarter of this year.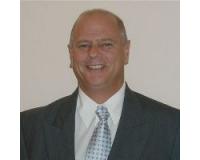 Author:
Victor DeFrisco
Phone:
561-951-3759
Dated:
June 20th 2016
Views:
172
About Victor: ...