Dec 6 2017 43219 1 FIVE Tips For Family Financial Talks
The holiday season provides an opportunity for family financial conversations

Relatives who communicate regularly are more confident about overall family wealth

Getting ahead of difficult conversations can prevent financial fallout down the road
For many families, the holiday season is the only time of the year when several generations are able to spend time together. While the focus of the season should be on relaxation, togetherness,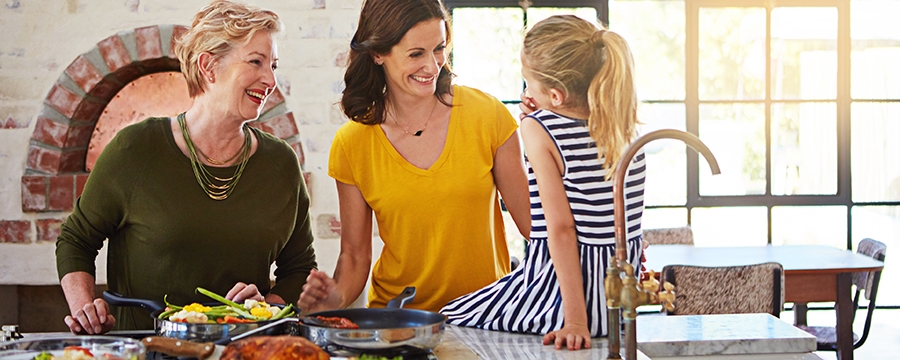 and fun, it's also a prime opportunity for families to talk about sibling responsibilities concerning aging parents, to share insights and advice around boomerang kids, and, in some cases, to have preliminary discussions about estate planning.
People who talk about finances with their relatives are more likely to be confident about their family's future, according to the Ameriprise Financial Family Wealth Checkup study.* They're also more apt to take steps toward estate planning, such as creating a will and designating beneficiaries.
Why bring up money with family?
When siblings have conflicts about money, the study found that seven out of 10 times, the arguments revolve around the finances of their parents.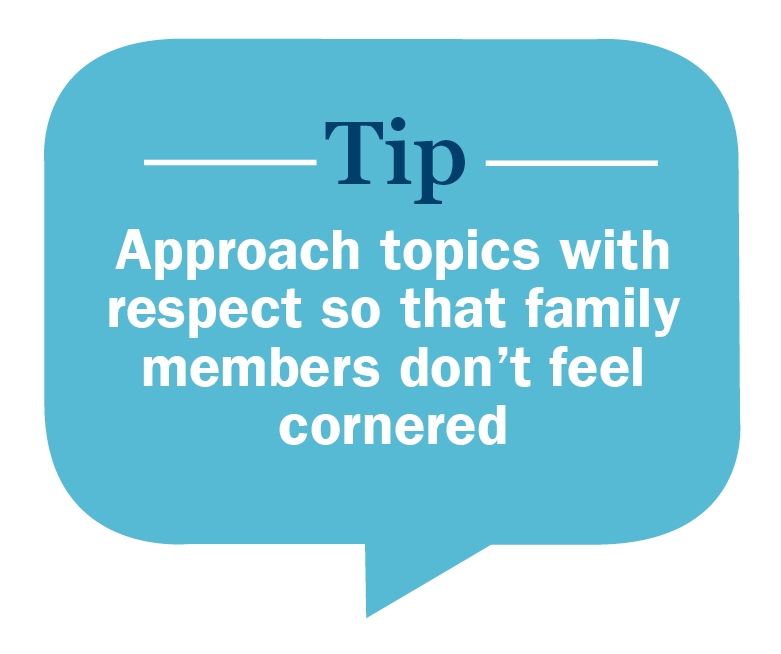 Often, these disagreements can be avoided by having honest conversations and really listening to each other.
"Talking about money is one of the most important things you can do for the health of the family unit, but most relatives spend way too little time discussing financial topics," says Christine Romans, CNN Chief Business Correspondent. "End-of-year holidays are perfect because many issues are brought to light with the increased consumerism and heightened emotions of the season."
Here are five tips for talking about money with your family this holiday season.

While some of the best conversations happen spontaneously, important or difficult topics can get brushed under the rug without a plan to meet and discuss them. Let key family members know you would like to set up time to talk, and find a mutually convenient time. Make sure everyone who is affected by the discussion has a seat at the table.
Romans cautions against starting the conversation by asking a question that puts others on the spot, such as whether everyone has a long-term care plan. "A better opening would be to share that Americans spend more time planning for vacations than retirement and then segue into your own plans," Romans says.

Concerned about your parents' ability to support themselves down the road? Is the family frustrated about a boomerang child not paying rent? While the study* found that 67% of adult children have talked with their parents about health care costs or inheritance issues, only a few discussed their bigger financial picture on a regular basis.
Be sure to approach the conversation with love and respect so that family members don't feel cornered. "One way to gain insight into your siblings' and parents' preparations is to first share difficult decisions you've made, such as establishing guardianship of kids," Romans says.

When it comes to families and communication, sometimes it seems easier to say nothing or, conversely, to rush to quick judgment. Instead, focus on actively listening to what the other person has to say and really trying to understand their perspective.
For particularly tough conversations, Romans says that many families find it beneficial to have one meeting where they listen to the person at the center of the issue without providing their opinion and then reconvene to talk about solutions. When her mom was considering taking Social Security at the earliest age eligible, Romans' parents sat down with her and her siblings to share their thought process and get advice. "While it was ultimately my parents' decision, I really appreciated my dad keeping us in the loop," Romans says.
"Open communication is one of the most valuable wealth-preservation tools." Christine Romans, CNN Chief Business Correspondent Author:
Deleted Leads
Phone:
561-123-1234
Dated:
December 6th 2017
Views:
88
About Deleted: ...