Does Bitcoin Have A Future In Real Estate
Bitcoin has been used in a few real estate transactions in recent months, but does the cryptocurrency really have the power to revolutionize how homes are bought and sold? Housing experts don't unanimously agree.
"Bitcoin millionaires" is a new breed of financially savvy consumer looking to invest their profits in real estate. Earlier this year, research from realtor.com uncovered 37 listings nationwide in which bitcoin was mentioned as an acceptable form of payment. However, the number of sales that have actually closed using the cryptocurrency is unknown.
The value of bitcoin fluctuates drastically, but recent declines haven't deterred some luxury home buyers and sellers from wanting to use it. Paul Benson, a broker with Engels & Volkers in Park City, Utah, says he has a client selling eight condo units who prefers to be paid in bitcoin or Ethereum, another form of digital currency. Benson also assisted with three other home sales involving bitcoin last year, including a single-family home that sold for the equivalent of $3.5 million in cash.
"I would have expected people to be panicked" when values of bitcoin plunged recently, Benson told realtor.com. But his clients are prepared for volatility in the currency's value. "The buyers and sellers are taking the attitude that 'We're not in cryptocurrency for a quick get-rich scheme.' This is a future currency."
Sellers who demand a certain price for their home may have trouble stomaching the drastic fluctuations in the value of bitcoin, which is not backed by a tangible good, such as gold. It's all about what other people are willing to pay for it at that moment.
"You're always going to have some people – especially if they're involved in tech – jump on the bandwagon and use it," says Matthew Gardner, chief economist for Windermere Real Estate. "You've got to be remarkably brave to get into that market today."
Bitcoin transactions, which are not subject to bank fees, are verified and documented through blockchain technology. But sellers may still be subject to pay a capital gains tax, even if they accept bitcoin – which is unregulated by the government – as payment for the home.
Bitcoin tends to be popular among international buyers, especially Asians and Europeans, in part because it can provide an easier avenue to funnel money out of their country of origin than navigating government regulations.
While bitcoin has been stealing most of the news headlines lately, it's hardly the only form of cryptocurrency. There are others, such as Ethereum, Bitcoin Cash and Litecoin.
"There's definitely a role for cryptocurrency [in real estate]," says Geoffrey Smith, a finance professor at Arizona State University. "My concern is you don't know which one is going to survive."
Courtesy: "Will Bitcoin Revolutionize How Real Estate Is Bought and Sold?" realtor.com® (Feb. 8, 2018)
© Copyright 2018 INFORMATION INC., Bethesda, MD (301) 215-4688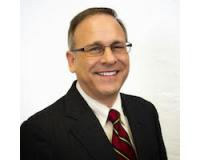 Author:
Stephen Snow
Phone:
561-291-1783
Dated:
February 26th 2018
Views:
73
About Stephen: ...