Downsizing Starts NOW
It doesn't matter how old you are, more than likely you have drawers stuffed with junk, shelves overflowing with knickknacks, and a garage that's so full of boxes your car doesn't fit. It's time to downsize NOW!
Moving is the best time to cull your collections, but it's better if you avoid the rush and start when the weather outside is miserable. For those of you who live up north, use the winter months to clean house. If you live in Florida, the summer heat keeps you inside and air conditioned. Those are the perfect months to downsize.
Start with your garage. If you haven't opened a box in over a year, that's a good sign that whatever it contains YOU DON"T NEED!
Move to your closet. Forget the clothes that don't fit any longer. The "hope chest" of the past has closed its lid. Move on. Give the clothes to those who can use them.
Your kitchen contains tons of pots, pans, china and gadgets that go unused. Be objective and toss, or give away, anything you don't use. That includes china, crystal or silver that's occupying space. EBay is a great place to not only pass on what you don't use, but you'll also get a fair amount of money for your treasures. Think about it.
Share. We recently gave five crystal decanters to friends, in an effort to downsize. Who needs all of them? In return, one of our friends handed us an espresso kettle (is that what they're called?) as she downsized and didn't need three of them. We already had one, so we kept her gift, and passed along our other one to a friend who had wanted one. Everyone won!
Books. Records or CDs. DVDs. Pass them on, give them away, clear out your cupboards and make room for empty spaces! Think of it as a cleansing experience!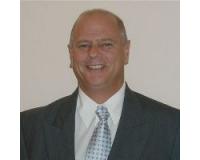 Author:
Victor DeFrisco
Phone:
561-951-3759
Dated:
March 17th 2016
Views:
159
About Victor: ...