Emotional Support Animal Vs Service Animal The Facts
Last week, we highlighted some new guidance on service animals from the U.S. Department of Justice (DOJ). In this second post in our series on service animals, we will aim to clear up confusion surrounding the different categories of animals that assist persons with disabilities. MOD consistently gets calls from individuals who benefit from the assistance or company of an animal. Callers often refer to any animal that mitigates or relieves their disability limitations as a "service animal." However, technically not all animals that benefit a person with a disability are service animals. Service animals are specifically defined by and are subject to different laws than other animals that provide companionship and or emotional support to persons with disabilities.
Definitions and Laws
Service Animals
The Massachusetts Service Animal Law limits the definition of service animal to a dog that accompanies an individual with a sensory and or physical disability. Federal law allows for a broader definition of service animals under the Americans with Disabilities Act (ADA). The ADA defines service animals as "dogs that are individually trained to do work or perform tasks for people with disabilities." This definition includes psychiatric service dogs that are trained to recognize and respond to psychiatric disability symptoms. For example, a dog who is trained to help its owner with Post Traumatic Stress Disorder (PTSD) avoid environmental triggers to her disability symptoms would be considered a psychiatric service animal. Both laws obligate state and local governments and any places that are open to the public to permit service animals to accompany people with disabilities anywhere members of the public are allowed to go.
Emotional Support Animals
Emotional support animals (ESA), sometimes referred to as "comfort animals," or "companion animals," are animals whose presence alone has a positive effect on an individual with a disability. Unlike psychiatric service dogs, ESAs are not trained to perform a task or service. An example would be a dog that is not individually trained to provide a service, but whose companionship helps alleviate its owner's symptoms of depression. ESAs are not to be confused therapy animals. Therapy animals are another category of animals that typically provide therapeutic interaction to individuals with physical, emotional, cognitive or other types of impairments in a clinical environment.
Emotional support animals do not have to be individually trained to perform a task or service.
ESAs and therapy animals are not considered service animals under the ADA or the Massachusetts law regarding service animals. This means a ESAs are not permitted to go anywhere the public is allowed to go. For example, while a service animal must be permitted to enter a restaurant with its handler, an ESA would not be permitted under federal and state law because it would not meet the definition of "service animal."
However, this exclusion does not limit housing providers' obligations to make reasonable accommodations for these types of assistance animals under the fair housing laws. Under, the federal Fair Housing Act, Section 504 Rehabilitation Act of 1973, and the state fairing housing law, persons with disabilities may request a reasonable accommodation to keep any assistance animal, including an emotional support animal, in his or her dwelling as an exception to a "no pets" policy. Also, the Air Carrier Access Act (ACAA) requires airlines to allow both service animals and emotional support animals to accompany individuals with disabilities in the aircraft cabin.
Types of Service and Emotional Support Animal Permitted
Under federal and state law, only dogs (and in some cases miniature horses) are recognized as service animals that are permitted to accompany people with disabilities in public places. However, there are no restrictions on the species that can be ESAs provided that the possession of the animal is not in violation of any other laws. That is, a person may not break laws against individuals keeping wildlife or exotic animals. So, while an animal other than a dog, such as a cat, is not recognized as a service animal, it may still serve as an ESA to a person with a disability.
Neither service dogs nor emotional support animals may be restricted by breed, size, or weight. Generally, municipal ordinances that prohibit specific breeds of dogs may not be applied to service dogs or ESAs. Similarly, while a housing provider may restrict the breed, size, or type of pet a resident may keep in his or her dwelling, exceptions must be made when the animal is needed due to a disability. It is is important to note that both service animals and ESAs may be denied access or removed in cases where the animal poses a direct threat to health or safety, is not housebroken, causes damage or is otherwise out of the handler's control.
Permission and Proof
Individuals accompanied by service animals or service-animals-in-training to places that members of the public are allowed to go are not required to furnish proof that the animal is a service animal. Individuals with service animals do not need to obtain permission in advance of visiting a place that is open to the public. Only two questions may be asked to ascertain whether an individual has a service animal; they are:
1. Is the dog a service animal required because of a disability? and
2. What task is the dog trained to perform?
Further, there is no specific training requirement, certification, registration, harness, or vest required of a service animal to gain access to any public place.
Unlike in public settings, in the housing context, individuals with service animals and with ESAs must first obtain permission to have the animal in a residence or other places that are not open to the public and do not allow animals. S/he must request a reasonable accommodation to the 'no pets policy.' Also, an individual may be required to provide documentation that the animal is needed due to a disability if the disability-related need is not obvious. Again, there is no specific certification or registration required; a note from a doctor or other provider that documents the nexus between the individual's disability and the need for the animal may suffice.
MOD's Role
MOD acts as a resource for the disability community, state and local governments, businesses, and housing providers on the issues of service animals and ESAs. We seek to educate and inform the public and support outcomes that lead to enhanced access for persons with disabilities. If you have been denied access because of your service animal, or have been denied a reasonable accommodation to keep an ESA, please contact us by form or call 800-322-2020.
Written By: Rita DiNunzio
Courtesy: https://blog.mass.gov/mod/service-animals/the-facts-on-service-and-emotional-support-animals/
#emotionalsupportanimals, #serviceanimal, #serviceanimals, #servicedogs, #therapyanimals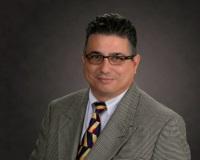 Author:
Ray Negron
Phone:
561-202-4369
Dated:
July 4th 2016
Views:
237
About Ray: ...