Everyone Needs A Little Time Off
Sometimes you just need to get away.
I hit the proverbial brick wall this weekend and decided to take an extended weekend. I visited my old radio partner and just relaxed.
Watched TV and sat by the pool enjoying my quiet time and recharging my batteries. It was a 4 hour trip to the West coast of Florida and I also enjoyed that time in the car.
On the way back I decided to stop off and check on my folks. If your folks are still alive and getting up in years please check on them. I was shocked to see how much they have let the house go and realized that my sister and I now need to step in and help but don't want to hurt their feelings. It was definitely an eye opener and a slap of reality that it's getting harder and harder to take care of them selves.
It was also a reminder that time is short and enjoy your parents as much as you can. They will not be here forever.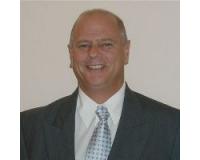 Author:
Victor DeFrisco
Phone:
561-951-3759
Dated:
March 15th 2016
Views:
274
About Victor: ...