FLORIDA FACTS
One of the first Florida facts is that "La Florida" was named by Ponce de Leon in 1513. He discovered the state and named it for all of the flowers he saw blooming everywhere he went.
Ponce was really looking for the "fountain of youth", but got sidetracked by those pretty flowers. He may have been the first celebrity in the state, but check here for other famous people from Florida. If you believe I've left off some important facts, please let me know about it on the Contact Me form.
Here are some other Florida facts in no particular order.
OFFICIAL NICKNAME: The Sunshine State
SALES TAX: Florida state sales tax is 6%.
FLORIDA HOMESTEAD EXEMPTION: Florida residents get a reduction of $50,000 in their home's assessed value for property tax purposes.
PROFESSIONAL SPORTS: The Miami Dolphins were the first NFL team in Florida. Now there are also the Tampa Bay Bucs and the Jacksonville Jaguars.
In the NBA, there are the Orlando Magic and the Miami Heat. In the baseball major leagues, there are the Florida Marlins and the Tampa Bay Devil Rays.
In the NHL there are the Tampa Bay Lighting and the Florida Panthers.
In Arena Football, there is the Orlando Predators, the Florida Bobcats and the Tampa Bay Storm.
One of the amazing Florida facts is that none of these professional teams fills the stadium or arena with as many people as the University of Florida Gator football team in Gainesville during its regular schedule.
BEACHES: The shoreline of Florida is 1,800 miles long and 1,200 of that is sand beach. No place in Florida is more than 60 miles from an ocean beach. - See more at: http://www.florida-backroads-travel.com/interesting-facts-about-florida.html#sthash.ucT0LwyQ.dpuf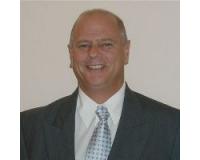 Author:
Victor DeFrisco
Phone:
561-951-3759
Dated:
April 24th 2016
Views:
360
About Victor: ...